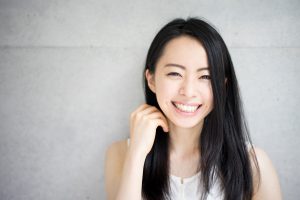 When you develop a cavity, one of the first noticeable signs of it is the discomfort that it causes in your tooth structure. This discomfort can vary depending on several different factors, including how big your cavity has grown, but fortunately, it often causes patients to seek treatment for their cavities as soon as possible. In addition to alleviating the pain of the cavity, filling it early with biocompatible, tooth-colored resin also allows us to restore your tooth's good health and integrity more discreetly than ever before.
Stopping the cavity from growing
The main point of filling a cavity is to preserve your healthy, undecayed tooth structure. To do this, your dentist first has to stop the cavity from growing, which requires cleaning away the harmful bacteria that caused the tooth decay and any lingering infected tooth structure. Cleaning a cavity is a highly precise process, and your dentist will take steps to ensure that a minimal amount of your healthy tooth structure is affected. Once the decay and harmful oral bacteria are removed, the cavity will stop progressing and your dentist can fill the cavity to seal and protect it.
Using tooth-colored resin to fill it
Over the years, dentists have used a variety of materials to create fillings for mild to moderate cavities. Until recently, the most common material was metal amalgam, which was often preferred due to its high durability. Today, however, more dentists prefer to use tooth-colored composite resin, which consists of finely ground acrylic and quartz-like particles rather than metal. Tooth-colored resin can be custom-tinted to match the unique color and shade of your tooth structure, creating a filling that not only restores the tooth but also blends in discreetly with its natural appearance.
Avoiding future problems with the tooth
Their highly lifelike appearance is one of the biggest reasons why more patients choose tooth-colored fillings to treat their cavities. However, dentists typically prefer them because, in many cases, they can offer better restorative benefits for the teeth that they treat. For example, composite resin is known for retaining its shape long after it's been placed within a cavity, and its ability to bond securely to the tooth structure means it can offer a highly secure seal to protect the tooth from further infection.
Learn how to treat your cavity discreetly
Tooth-colored fillings not only fill your cavity and protect your tooth, but also blend in with the tooth's natural structure to keep your treatment highly discreet. To learn more, schedule a consultation by calling Modern Smile in North Hollywood, CA, today at 818-763-9353. We also proudly serve patients who live in Burbank, Toluca Lake, and all surrounding communities.