Advanced Dentistry
Advanced Solutions to Modern Dental Concerns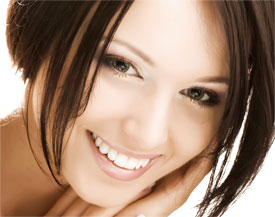 The point of implementing advanced dental technology and staying abreast of the latest treatment techniques is to provide effective, customized solutions for virtually any dental need, all within in our North Hollywood, CA, dentist's office. That includes improving your bite's function and alleviating discomfort with personalized TMJ treatment, as well as making a variety of other procedures more comfortable with sedation and the use of laser technology. Even treating severe, internal tooth decay is a much more convenient and effective process with modern root canal (endodontic) treatment. Besides making your procedure more comfortable, our advanced dentistry methods also promote longer-lasting and more esthetically pleasing results for most treatment options.
To read more about our advanced solutions for complex dental health needs, click on one of the links below:
Find Advanced Solutions to Your Unique Dental Needs
Our mission is to help you achieve your oral health goals in the safest, most effective, and most comfortable way possible using advanced dental technology, techniques, and treatments. To learn more, schedule a consultation with your North Holllywood, CA, dentist by calling Modern Smiles today at 818-763-9353. We also proudly serve patients who live in Burbank, Toluca Lake, and all surrounding communities.