Endodontic Treatment
Specialized Root Canal Therapy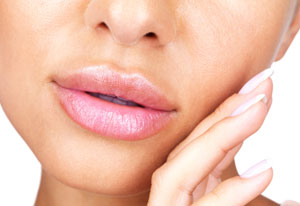 Time is an important factor in the state of your dental health, especially when it comes to tooth decay. For instance, your cavity may start out as a relatively minor issue, but the longer you wait to treat it, the more extensive your tooth infection will become. In severe cases, a tooth filling may not be enough to address your cavity and restore your tooth, especially if your tooth's decay has had time to reach the pulp chamber. Connected to the root canal, a tooth's pulp is where the nerves and blood vessels rest. When they become infected, the pain in your tooth becomes severe, as well, and expert endodontic treatment at your North Hollywood, CA, dentist's office may be the only way to alleviate it.
Benefiting from Endodontic Treatment
The symptoms of severe tooth decay are similar to those of more mild cavities, such as chronic tooth pain and difficulty biting and chewing comfortably. However, once the infection reaches your tooth's nerves and tissues, these symptoms become amplified, and in many cases, debilitating. With advanced endodontic treatment, your dentist can save your tooth and relieve those symptoms by carefully removing the infected tissues, as well as any lingering bacteria, from the pulp and root canal. With the help of advanced dental technology and, if necessary, appropriate dental sedation, you can benefit from endodontic treatment in several ways, including:
Relief from severe tooth and dental pain
The preservation of your healthy tooth structure
Comfortable, minimally invasive treatment
No need to extract and replace your tooth
Better and more comfortable bite function
And more
Find Relief from Severe Tooth Infection
If your tooth is severely infected and/or has developed an abscess, then find out how endodontic treatment can relieve your discomfort and restore your good oral health. To learn more, schedule a consultation with your North Hollywood, CA, dentist by calling Modern Smiles today at 818-763-9353. We also proudly serve patients who live in Burbank, Toluca Lake, and all surrounding communities.