Reconstructive Dentistry
Rebuilding a Beautiful and Healthy Smile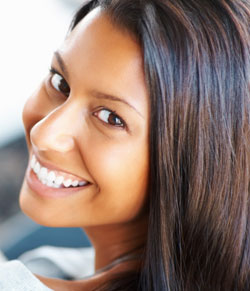 Many of the things that affect your smile's appearance also pose serious threats to your oral health and bite function. However, many other threats aren't as visibly obvious, though they can lead to severe complications that require extensive treatment to correct. Reconstructive dentistry is the art of rebuilding a smile that suffers from issues such as extensive tooth infection, severe gum disease, tooth loss, and more. Even if your current dental concerns are severe, a custom-designed reconstructive treatment plan can help you preserve what remains of your smile and reestablish its health and function.
To learn more about the comprehensive reconstructive procedures we perform in our North Hollywood, CA, dentist's office, click on one of the links below:
Expert Reconstructive Dental Treatments
Our team of experts has the skill and experience to help you rebuild your smile even under complex conditions. To learn more, schedule a consultation with your North Hollywood, CA, dentist by calling Modern Smiles today at 818-763-9353. We also proudly serve patients who live in Burbank, Toluca Lake, and all surrounding communities.