Dr. Kasra Tajik
Dr. Kasra Tajik – General Dentist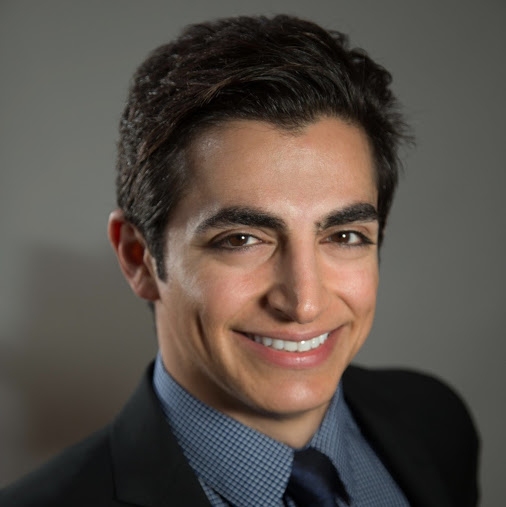 Dr. Tajik is an experienced cosmetic dentist who has helped some of the nation's most famous faces attain beautiful teeth and winning smiles. He is specialty-trained in an array of dental treatments, from dental implant restorations to teeth-whitening and porcelain dental veneers. Dr. Tajik combines his compassion for his patients and artistic skill with extensive dental experience to provide you with the smile that lights up the room.
Dr. Kasra Tajik is a member of the Omicron Kappa Upsilon (the national dental honor society) and the American Dental Association. He has dedicated his entire career to helping people maintain healthy teeth and gums and a bright, beautiful smile. Trained at the world-renowned USC School of Dentistry and a Masters recipient from UCLA Anderson School of Management, Dr. Tajik custom designs treatments to each individual patient. He utilizes some of the most advanced techniques available, with the goal of providing safe, effective treatment and results that can improve both form and function of your teeth. Dr. Tajik also places a high priority on making treatments as comfortable as possible, and offers a number of sedation dentistry techniques designed to relieve anxiety and help you relax during the procedure.
Dr. Tajik is deeply passionate about the effect a smile can have on one's life. In 2013, Dr. Tajik and a group of USC faculty, alumni, and dental-students traveled to Kenya, Africa, to deliver quality dentistry to underserved communities. During an intensive 3-week period of grueling, 9-hour days, Dr. Tajik and member of DHOP treated over 300 patients, with a majority of local children experiencing their first dental visit. More than 95% of the adults treated had never received any kind of dental treatment before. This experience and other volunteer work allow Dr. Tajik to give back to the community and provide help for those in most need. Whether he is transforming smiles thousands of miles away or here at home, Dr. Tajik's passion for creating beautiful smiles is the driving force of his commitment to dentistry.

Contact Dr. Tajik
To achieve the smile you desire and results that can meet your expectations, it takes an experienced dentist who cares about your individual needs and has a proven record of results. Dr. Kasra Tajik's skills, expertise, and commitment to compassionate care and exemplary results are just a few of the reasons that make our practice one of the best options in North Hollywood. Please contact Dr. Tajik for more information, or to schedule an appointment.