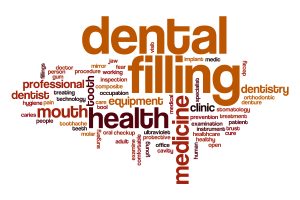 If you have a cavity in North Hollywood, CA, then you need a restoration to improve the health and appearance of your smile. In order to treat the issue, we may offer a lifelike, mercury-free filling. What separates these from traditional metal fillings?
Try Our Quiz on Mercury-Free Fillings
True or False: We create them from a metal-free material.
True or False: They're safe for everyone.
True or False: The fillings look natural.
True or False: Placement takes one visit.
Answer Key
True. Instead of using amalgam, we opt for composite resin. Made from acrylic and quartz particles, the material contains no metal. If you begin to experience any pain in your tooth, such as aches or sensitivity, then contact our team for a diagnosis. You may benefit from a restoration placement!
True. Amalgam fillings contain trace amounts of mercury, meaning they can be problematic for children, pregnant women, seniors, and people with metal allergies. However, our composite resin alternatives are appropriate for people of all ages and provide a biocompatible and holistic approach to cavity repair.
True. Since they contain no metal, they offer a more natural appearance. We often shade the material to ensure it better blends with the tooth. The final steps of placement also involve polishing the tooth, which enhances the material's lifelike appearance.
True. We begin by removing the decay and then cleaning the tooth thoroughly. We may etch the surface of the teeth before placing the composite resin. We will shape the tooth as the material cures under a light. We end the procedure with a polishing, fixing your cavity in a single sitting. If you have any questions about them, or about treating cavities, then contact our team today. Don't let cavities impact your smile's health!
Do You Have a Cavity?
If you have a cavity or toothache, then talk to us about possible treatment options. For more information, schedule a consultation by calling Modern Smile in North Hollywood, CA, today at 818-763-9353. We also proudly serve patients who live in Burbank, Toluca Lake, and all surrounding communities.