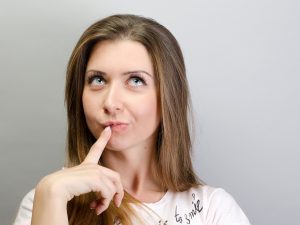 Taking pride in your smile's appearance is as important as keeping it healthy and vibrant these days. In many cases, they're one and the same. However, it wasn't until relatively recently that the idea made it into common forms of restorative dental treatments. For example, while traditional metal fillings could often successfully treat cavities for patients who qualified, today's fillings do so more effectively while also retaining and improving the appearance of your tooth. For patients in North Hollywood, that ability is just one of the reasons why tooth-colored, mercury-free fillings are becoming increasingly more popular.
What are they made of?
Traditional metal fillings are made from a mixture of trace metals (known as amalgam) that includes mercury. By contrast, tooth-colored fillings are made from finely ground, BPA-free acrylic and quartz-like particles. The composite resin contains no metals, especially mercury, and can therefore be tinted to create a personalized, highly realistic restoration.
Are there other advantages?
While many people choose mercury-free fillings because of their more discreet and lifelike appearance, the lack of mercury and other metals also creates several other advantages. For instance, a composite resin filling can bond to your tooth more securely than metal amalgam can. This means in the long run, the mercury-free filling will have greater success at preventing your tooth from being exposed to harmful oral bacteria again.
What if I already have a mercury filling?
The good news about mercury-free fillings is that your dentist can successfully place one even if a metal amalgam one is already in place. By carefully removing the amalgam filling and any compromised tooth structure, if necessary, your dentist make way for a more biocompatible and esthetically pleasing composite resin filling.
Biocompatible Fillings for Cavities
In addition to being free of mercury and other trace metals, modern tooth-colored fillings also offer better, longer-lasting protection for teeth. For more information, schedule a consultation by calling Modern Smile in North Hollywood, CA, today at 818-763-9353. We also proudly serve patients who live in Burbank, Toluca Lake, and all surrounding communities.