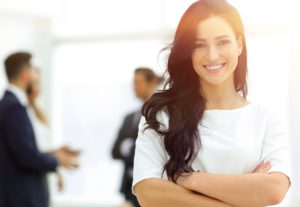 As the most common treatment for addressing one of the most common dental health concerns – tooth decay – it's important for many patients to know all they can about modern tooth fillings. For instance, some are still under the impression that fillings have to be crafted from metal, and that their tooth will forever lose its healthy, natural appearance once the filling is placed. However, with a mercury-free, tooth-colored filling, patients in North Hollywood and all surrounding communities can enjoy lifelike tooth fillings that far exceed their expectations.
Your filling could be invisible
The characteristic advantage of mercury-free fillings is that they're crafted from biocompatible, tooth-colored resin rather than an amalgam of metals. This means they can be tinted to match the color and shade of your tooth, which makes them virtually invisible as they blend in naturally with your tooth structure. Of the many advantages that tooth-colored fillings provide, the ability to continue smiling confidently after successfully restoring your tooth from a cavity is often the most notable one.
The right filling can protect your tooth for life
While esthetics are important and the appearance of your filling is an obvious benefit, some of the more important advantages of tooth-colored fillings is that the resin can offer enhanced protection for your tooth. For example, composite resin can be bonded to natural tooth structure more securely, which means it can seal the exposed structure better against harmful oral bacteria. By choosing a resin filling, you can reduce your risks of your restoration failing and leading to the need for more extensive treatment, like root canal therapy.
Learn More About Tooth-Colored, Mercury-Free Fillings
If you have a cavity, then treating it early with a custom filling could save you from needing more extensive treatment later on. For more information about the benefits of tooth-colored, mercury-free fillings, schedule a consultation by calling Modern Smile in North Hollywood, CA, today at 818-763-9353. We also proudly serve patients who live in Burbank, Toluca Lake, and all surrounding communities.