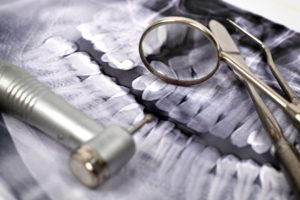 The good news about today's dental health care is that even issues that can affect virtually everyone, such as tooth decay, can be easily prevented or dealt with. This means more patients can enjoy healthy, natural smiles for life, even if they do happen to develop a progressive dental issue. For instance, in the case of tooth decay, advanced treatment doesn't just address your issue in the short-term, but also helps you preserve your oral health in the long-term, as well. Today, we examine how modern dental care in North Hollywood, CA, helps you make sure tooth decay doesn't come back after you've successfully treated it.
Treating Your Tooth's Immediate Concerns
Tooth decay is an infection in your tooth that results from harmful oral bacteria eroding your tooth enamel. It progresses by infecting more and more of your main tooth structure, called dentin, and therefore, the most immediate concern in treating it is stopping the infection from growing worse. This requires removing the harmful bacteria and infected tooth structure, then repairing it with an appropriate restoration. In many cases, that means filling the cavity in your tooth with biocompatible, tooth-colored composite resin. In more severe cases, it may require more involved root canal treatment, which includes removing infected nerves and tissues from your tooth's pulp and root canal.
Ensuring Your Tooth Remains Safe
While modern tooth decay treatments are highly effective at removing the decay, they're also designed specifically to promote the long-term health and integrity of your teeth. For instance, the composite resin used for most fillings not only blends in with your natural tooth structure, but also adheres more securely to it than traditional materials like metal amalgam. This ensures that, in the future, any harmful oral bacteria that your tooth encounters won't be able to re-infect the exposed structure within your cavity.
Learn How to Defeat Tooth Decay for Good
Treating tooth decay isn't just about immediately removing the infection from your tooth, but also ensuring your tooth remains safe from decay in the future, as well. For more information, schedule a consultation by calling Modern Smile in North Hollywood, CA, today at 818-763-9353. We also proudly serve patients who live in Burbank, Toluca Lake, and all surrounding communities.