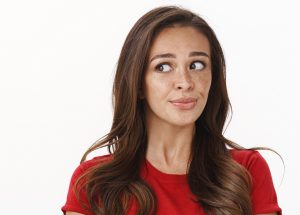 Tooth fillings have long been the most common solution to dealing with common cavities, and today, they can effectively treat cavities with more lifelike results than ever. However, even with more advanced materials and dental treatment techniques, modern tooth fillings are still limited in what they're able to accomplish. In cases of more severe tooth decay, a filling may not suffice to remove the infected tooth tissues and fully restore the tooth's health and integrity. Today, we examine what tooth fillings can do, why they can't treat severe levels of decay, and what you should do if your decay has gotten that severe.
What's actually behind your cavity's development
A cavity forms when a part of your tooth's structure starts to decay, which occurs when oral bacteria are able to infect the tooth's main structure. This means that the decay behind your cavity development is progressive, and given time, both the infection and the hole in your tooth will continue getting worse. The point of a tooth filling is to remove the decay from the main part of your tooth structure and restore the part of the structure that's been eroded by the decay.
What a tooth filling is designed to accomplish
Modern tooth fillings are made from highly biocompatible material, such as composite resin, that matches your tooth's healthy, natural color as well as filling your cavity more precisely. By placing the material in your cavity after the decay has been removed, your dentist can protect the tooth from further structural damage and from infection by bacteria in the future. Because the filling is meant to restore only the main portion of your tooth's structure, severe levels of decay that reach the tooth's inner pulp chamber can create conditions that are too extensive for a filling to address.
When it's too late for a filling to save the tooth
In a severe case of tooth decay, the infection that caused the cavity to form in its earlier stage can become a much bigger threat in its later stages. This is because the decay has now reached the inner pulp chamber of the tooth and directly infected the tooth's nerves, blood vessels, and other soft tissues. These tissues travel from the tooth's pulp through the root canal, and when infected, they pose a threat to all of these structures. To remove it, we can recommend root canal treatment instead of a tooth filling procedure, which also involves carefully removing all infected tissues and tooth structure before sealing the tooth with biocompatible material.
Fill your cavity before the decay gets worse
Tooth fillings can successfully address most mild to moderate cavities with lifelike results. However, if your tooth decay gets worse, then treating it may be more than a tooth filling can handle. For more information, schedule a consultation by calling Modern Smile in North Hollywood, CA, today at 818-763-9353. We also proudly serve patients who live in Burbank, Toluca Lake, and all surrounding communities.