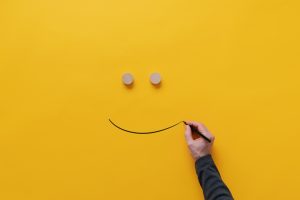 Of the many different conditions that could potentially impact your oral health, cavities are the most common one. They can affect people of all ages, and are likely to develop at least once for more than 90% of people. Fortunately, treating cavities is fairly simple when they're addressed early, and custom tooth fillings have helped countless people save their teeth from cavity development. Today's tooth fillings have come a long way, and in addition to repairing cavities, they can also provide more biocompatible and lifelike results for restoring and preserving your smile.
The biocompatible nature of composite resin
Today's metal-free fillings are often crafted from a highly biocompatible material known as composite resin. Made from a mixture of finely ground acrylic and quartz-like particles, composite resin has the ability to closely mimic the appearance of your natural tooth structure. Its biocompatible nature also means that your tooth filling can do a more successful job of restoring and protecting your tooth when it's been afflicted by a cavity, allowing you to improve your chances of retaining the natural tooth longer.
The appearance of the filling is more lifelike
The biocompatible nature of metal-free fillings is one of the most important aspects of why increasingly more patients choose them. This includes the more lifelike appearance of the filling, which doesn't shine noticeably against the backdrop of your teeth the way traditional metal amalgam fillings do. This can be especially beneficial if your cavity is in a tooth that's toward the front of your dental ridge and is highly visible whenever you speak and smile. When you know that your tooth filling won't be noticeable, you'll be more likely to seek appropriate treatment for your cavity as soon as possible.
The ability to shield the tooth from bacteria
A cavity is another name for a hole in your tooth, and it develops when the tooth structure becomes infected (or decayed) by harmful oral bacteria. When you treat the tooth, the goal of your filling is not only to fill the cavity, but also to stop it from getting larger by stopping the progression of the decay. The restoration also has to protect the affected part of your tooth structure to prevent oral bacteria from infecting it again in the future. With more biocompatible composite resin, we can create a filling that bonds more securely to your cavity and offers more reliable protection for your tooth.
Learn why more tooth fillings are metal-free
In addition to their appearance, there are several benefits to choosing a metal-free filling when you need to treat aa cavity. To learn more about treating it early, schedule a consultation by calling Modern Smile in North Hollywood, CA, today at 818-763-9353. We also proudly serve patients who live in Burbank, Toluca Lake, and all surrounding communities.