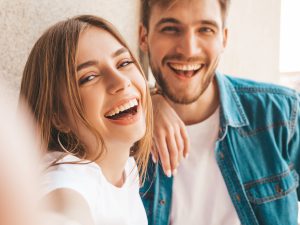 Along with Botox and Dysport, and dermal fillers, we also have another unique treatment option designed to improve the appearance of lines and wrinkles. In today's blog, your North Hollywood, CA, dentist is looking at the benefits of our Réjuvapen Micro Needling technology, and how we help you obtain a younger appearance and healthier smile with our cosmetic treatments.
The Réjuvapen Micro Needling Process
As we age, our body loses collagen and elastin, which makes the appearance of lines and wrinkles more pronounced as the skin loses the ability to bounce back. However, the Réjuvapen Micro Needling process is designed to actually simulate the skin into once more producing these nutrients, improving elasticity and reducing the appearance of lines, scars, wrinkles, acne scarring, large pores, or even stretch marks. The treatment takes less than an hour to complete, and you will only need a short recovery time before you return to your normal daily activities. Once administered, the treatment begins to lift, tighten, and improve the overall appearance of your skin.
The Benefits of Treatment
The process offers a number of benefits for our patients. First, many times patients only need about 15 to 30 minutes to see the entire procedure complete. The micro needling treatment is non-invasive and activates the body's own healing abilities to improve facial esthetics. There is little time required for recovery, and the benefits are long-lasting. Since Réjuvapen addresses a wide array of issues with signs of aging or scarring, this provides a more comfortable and cost-effective alternative to procedures like facelifts or plastic surgery.
Other Esthetic Treatment Options
Along with Réjuvapen, our team also has Botox and Dysport to remove wrinkles around the forehead and eyes, with results last for up to five months. Dermal fillers restore areas with little collagen and elastin, like wrinkles, fine lines, and nasolabial folds, with results lasting at least six months. With our porcelain veneers, we not only reshape your smile, but help lift portions of your facial structure to improve overall esthetics. Our team offers a wide array of cosmetic treatments to not only address your teeth and gums, but to also reverse many signs of aging and help you enjoy a more youthful appearance. If you have any questions about these treatment options, or if you would like to schedule a consultation, then contact our team today.
Do You Have Questions About Cosmetic Smile Care?
We want to help you feel proud of your smile and your facial beauty too. For more information on our treatments to improve overall facial esthetics, then schedule a consultation by calling Modern Smiles in North Hollywood, CA, today at 818-763-9353. We also proudly serve patients who live in Burbank, Toluca Lake, and all surrounding communities