Dermal Fillers and Neurotoxins
We all know that a daily skin care regimen is essential for healthy skin. But when it comes to treating frown lines between eyebrows, crows feet or forehead wrinkles, that may not be enough. Fortunately, we offer several easy to administer injectable treatments at our North Hollywood cosmetic dentist's office to help fix those pesky and undesirable aging lines in a matter of few minutes.  Very few procedures have transformed cosmetic and anti-aging medicine as dramatically as Neurotoxins such as Botox or Dysport and Dermal Fillers such as Restylane. These minimally invasive facial rejuvenation procedures reverse the signs of aging by temporarily improving the appearance of facial wrinkles.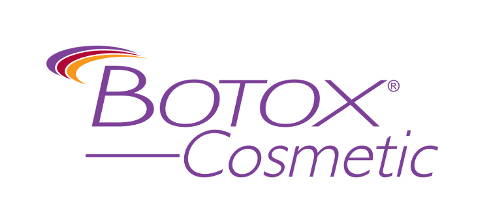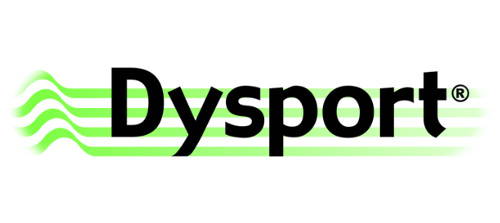 Botox or Dermal Fillers can be a fantastic option if you're experiencing mild to moderate facial aging due to wrinkles and would prefer to avoid the extensive plastic surgery associated with a facelift. To find out if you're candidate for this treatment, call 818.763.9353 today to schedule a free consultation with Dr. Rahi Sarbaziha at our North Hollywood, CA, cosmetic dental office.
How Botox or Dysport Work
Your muscles contract whenever you smile, frown, or make any other facial expression  causing the skin to become less elastic and form lasting wrinkles and frown lines.
When Botox or Dysport is injected into the area, it blocks the nerve impulses and prevents the muscle from contracting that cause wrinkles to develop. As a result, your skin will appear relaxed and smoother.
Neurotoxin cosmetic treatments are fast and virtually painless.  The procedure takes about 15 minutes to complete, and there is no recovery time. For those who are anxious about injections, we can offer quick and easy to administer Nitrous oxide gas which is a safe and effective sedative agent that is mixed with oxygen and inhaled through a small mask that fits over your nose to help you relax.

Dr. Rahi can use Dysport or Botox to treat the following conditions:
Forehead Wrinkles
Crow's feet (lines in the sides of your eyes)
Frown lines between the eyebrows
Loose face and neck
Gummy Smile
Most patients usually see an improvement in the appearance of wrinkles within three days of treatment that can last up to 5 months. With repeated treatments, you will be able to see even longer-lasting results.
How Dermal Fillers Work?
Wrinkles and aging skin, crow's feet, laugh lines, lip lines, and nasolabial folds are all unwanted results of aging and its negative effect collagen and elastin fibers ability to bounce back into place. Furthermore, a combination of sun exposure, alcohol, stress, pollution and lifestyle choices can expedite the premature aging process or make these conditions worse. In extreme cases, surgical methods such as Facelifts can have significant impact but  with a non-invasive program of non surgical upkeep and maintenance you can achieve more natural results without the risks and expenses of a major surgical procedure. Along with Neurotoxins, lasers, and good skincare, dermal filler injections are a key part of that program.
Dermal fillers (Restalyne or Juviderm) are a hyaluronic acid based filler, that can last up to six months. This product is not animal based and does not cause any allergic reactions. Hyaluronic acid is a common protein found in the joints and tissues of all living things. Restylane has a very soft feeling, holds its shape while injected, and does not form lumps or bumps under the skin. Dr. Rahi at Modern Smiles in North Hollywood, uses this long lasting filler in many applications, such as:
Lip Augmentation
Non-Surgical SmileLift
Smoothing Wrinkles and Folds Throughout the Face
Reducing Black Triangles Between Teeth
Dermal filler injections cause very little pain or discomfort and typically take about 30 minutes to complete, just short enough to be done during your lunch break. A topical numbing cream is applied prior to treatment or Nitrous Oxide, dental laughing gas, can be used to make your more comfortable. Dr. Rahi applies the Restylane or Juviderm injections in precise locations and in controlled sequences allowing you to have control over your final look.
The result is a soft, pliable filled area, which looks natural with out any scars or recovery time. After six to eight months your body absorbs the filler and the treatment can be repeated.
Contact Modern Smiles
At Modern Smiles we believe in providing the best possible service, therefore, all of our treatments are provided by our highly trained aesthetic doctor, Rahi Sarbaziha M.D. For more information about facial rejuvenation with Neurotoxins (Botox or Dysport) or Dermal Fillers, or to find out if you are a good candidate, please contact us online today or call our office at 818.763.9353. Our friendly staff will answer any of your questions and help you schedule a one-on-one consultation for you.