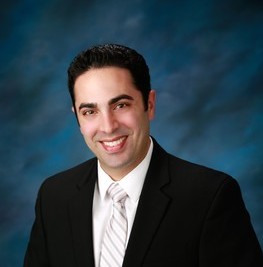 We are excited and thrilled to announce the addition of Dr. Jonathan Shadi to Modern Smiles. Dr. Shadi is a talented and respected Oral Surgeon and an asset to Modern Smiles growing list of providers. Dr. Shadi grew up in the West Los Angeles Area and received his B.S. degree in Neuroscience from UCLA with College Honors. He then attended Ostrow School of Dentistry of USC where he was regularly on the Deans' List and received the John Ingle Research award in 2009. After his dental training, he completed an Oral and Maxillofacial Surgery Internship at the Veterans' Affairs Hospital in Long Beach, California. Dr. Shadi completed his residency in Oral and Maxillofacial Surgery at the University of California San Francisco-Fresno. He is well versed in all aspects of oral and maxillofacial surgery while taking a particular interest in dento-alveolar surgery, single or multi-unit/complex dental implant surgery, guided bone regeneration/reconstruction, maxillofacial trauma, and orthognathic surgery. He is a Diplomate of the American Board of Oral and Maxillofacial Surgery.
At Modern Smiles we are focused on providing the best possible care for our patient's under one roof. Addition of Dr. Shadi helps us further that mission while maintaining our high standards at the convenience of our state of the art dental office in North Hollywood.
If you're interested in wisdom teeth removal, sedation dentistry, implant placement, full mouth rehabilitation or any of our oral surgery services please contact us at 818-763-9353 or use our easy online scheduling form.