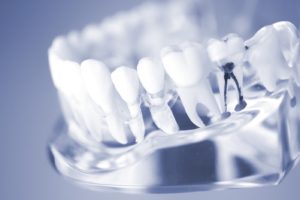 Root canals are most recognizable because of the treatment that involves restoring them. However, your tooth's root canal is more than a vehicle for internal infection – it serves several vital purposes that are compromised whenever it becomes infected. Today, we take a look at the importance of your tooth's root canal, and why seeking root canal treatment should be a top priority if you develop internal tooth infection.
What Are Root Canals?
The root canal of your tooth is the inner canal within the center of the tooth's root. Inside of this canal, the nerves and blood vessels from the tooth's pulp travel to your jawbone, which sends nutrients to your tooth through these tissues. In addition to physically supporting your tooth, the root is also the connection between your tooth and the rest of your oral health.
How Your Dentist Restores Them
Because the root canal is connected to your tooth's pulp, root canal treatment is most efficiently performed by accessing the pulp chamber and cleaning both the canal and inside of your tooth. Then, your dentist can seal the root canal and pulp with a strong, biocompatible material (known as gutta percha) to protect it from further infection.
The Benefits of Root Canal Treatment
The main benefit of root canal treatment is the relief from your severe toothache that it will bring. An infection in your tooth's inner structures can be several times more painful than a typical, more mild case of tooth decay. Besides pain relief, other benefits include the preservation of your tooth instead of its extraction, which has greater benefits for your long term oral health.
Learn More About Root Canal Treatment
If your tooth is severely decayed, then learn the facts about how root canal treatment can save it and restore your good oral health. For more information, schedule a consultation by calling Modern Smile in North Hollywood, CA, today at 818-763-9353. We also proudly serve patients who live in Burbank, Toluca Lake, and all surrounding communities.