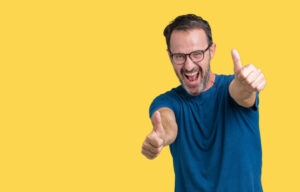 By now you are likely aware of the impact your preventive routine has on your smile. Indeed, dental prevention offers the only effective line of protection your grin has, and a subpar routine is often synonymous with increased rates of dental infection and disease. Still, you may believe that brushing your teeth is enough to help you get by, but the truth is, there is more to consider than just this. In today's blog, your North Hollywood, CA dentist discusses the major components of an effective routine, and how consistent care can help.
Why Thorough Prevention Matters
It goes without saying that the only natural defense your smile has against the effects of dangerous bacteria and disease is the protective layer of dental enamel that surrounds each tooth. Indeed, the enamel is the strongest substance in the human body, and a healthy layer can work wonders for the health of your teeth. Bear in mind, however, that your oral health is comprised of more components than just your teeth, and enamel can only do so much.
Indeed, though enamel is very strong, it is not indestructible and once it is gone, it is gone for good. In order to ensure healthy enamel remains, your dentist recommends using toothpaste that contains fluoride – a natural mineral that contributes to strong structures – and brushing your teeth in small concentric circles to maximize care.
Further, it is important to note that oral bacteria can affect more than just your teeth. As a matter of fact, it can influence all components of the oral cavity, which means your routine must consider more. To learn more about this process and how our team can help, give us a call today.
More Than Tooth Care
Other components such as your tongue, roots, gums, and other structures and tissues also influence your oral health. In order to provide the best level of care, your dentist recommends practicing a thorough routine. When comparing your current routine to the level of care you need, keep in mind practices such as brushing twice a day, flossing after meals, using mouthwash to reach the areas that did not receive as much care when brushing, and of course, attending your routine checkup and cleaning. Give our team a call today to learn more about this process.
Taking Strides to Protect Your Smile
Dental prevention is the name of the game when it comes to ensuring your grin is healthy for life, and sometimes that means making adjustments to your oral care regimen so that you can provide the best outcome for your smile.
Learn More Today
Contact Modern Smiles in North Hollywood, CA by calling 818-763-9353 to learn more about the need for and importance of preventive dentistry, and schedule your next appointment with our team today.