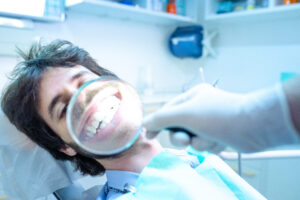 Nothing is worse than having to endure the loss of one or several of your oral structures due to poor preventive care and rapid onset of infection. Indeed, there are solutions out there that aim to restore your oral function and complete your smile once more, though this is often the last resort and nobody's first choice. On the other hand, you may be following your at-home routine perfectly, yet a stain may develop and essentially tarnish all the hard work you have put in for a youthful appearance. In today's blog, your North Hollywood, CA dentist discusses the common causes of noticeable stains on your teeth, and how you can take strides to provide effective care.
Your Diet
It goes without saying that tooth decay and gum infection are among the most common oral health concerns there are, and each of these phenomena affects millions of Americans every year. Though they are certainly common, they are far from the only issues we must worry about or consider on a daily basis.
Indeed, your smile is influenced by a myriad of concerns that impact it in a variety of different ways. These can include physical injury that leads to a knocked-out tooth, a severe infection that has spread to your roots and begun compromising your tooth and even weakened structures due to the types of food and beverage you consume.
Though cosmetic issues are far less serious than functional or structural complications, that does not mean they should be left untreated. One such issue includes tooth staining, which can be influenced by the types of food you consume. For example, coffee contains pigments that darken your teeth, and consistent consumption can lead to an overall duller smile. To learn more about this process, reach out to our team.
Habits and Vices
Your daily routine and habits play a major role in your smile's appearance as well. For example, tobacco use has been shown to not only lead to stain development but can also darken your grin and cause it to appear with a yellow or brown hue. Further, excessive alcohol consumption leads to weaker, more brittle structures and an increased chance of infection. For more information about this process, give our team a call today.
Your Level of Preventive Care
Taking care of your smile involves various steps, and falling short will inevitably lead to a lackluster result. For this reason and the many listed above, most adults could benefit from cosmetic teeth whitening at least once in their lives. This process can be accomplished in a single visit, and you will begin to notice a difference of up to several shades by the end of your visit.
Learn More Today
To schedule your next appointment with our team and learn more about teeth whitening, contact Modern Smiles in North Hollywood, CA by calling 818-763-9353 today.