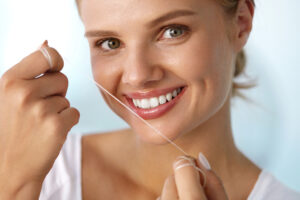 It goes without saying that your smile's health matters tremendously. After all, your teeth and other oral structures are necessary for routine tasks such as biting and chewing, enunciating, and more. Though dental enamel helps us protect these structures from some outside threats, our grins still require additional care in order to keep your oral health in check. In today's blog, your North Hollywood, CA dentist discusses the reason why your smile requires dental prevention, and how you can update your routine to provide a better overall clean.
Prevention Is the Name of the Game
Whether you are brushing your teeth at home or coming in for your routine checkup, you are providing your smile with care aimed at increasing your smile's protection. Indeed, dentistry in and of itself is a complex area of study that encompasses even more situations than one can imagine. Despite the various treatment options, however, it is important to note that nothing is more necessary for your smile's health than consistent dental prevention.
Indeed, preventive dentistry involves any practice aimed at removing oral bacteria, germs, plaque, and other threats that can lead to major infections such as tooth decay and gum disease. What's more? Prevention helps keep your teeth, gums, and other tissues strong enough to fend off these microorganisms, and keeping them at a minimal level is ideal.
Although many patients are familiar with the need for preventive dentistry, not everyone has a great grasp on what that really means for your at-home routine. To learn more about this process and why prevention is important to maintain, contact our team today.
At-Home Practices
Believe it or not, the majority of your preventive dental routine takes place at home! You see, brushing your teeth is integral for an adequate foundation of care, but brushing alone is not enough to fend off various threats. Indeed, a lifelong smile is one that is properly cared for. Our team recommends an at-home routine consisting of brushing twice per day, flossing after meals, and rinsing with mouthwash in order to keep your smile properly protected. For more information about this process, give our team a call today.
Don't Forget Your Checkup!
In addition to your at-home care, no preventive routine is complete without scheduling your checkups and cleanings. These visits allow our team to carefully monitor your smile for signs of infection or damage, as well as prevent minor issues from developing into major concerns. Moreover, we provide thorough cleaning to remove deep-set plaque and tartar deposits, as well as the oral bacteria that they house.
Learn More Today
Contact Modern Smiles in North Hollywood, CA by calling 818-763-9353 to schedule your next appointment with our team and learn more about the need for an effective preventive dental routine.