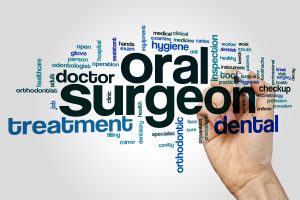 We offer our North Hollywood, CA, patients an array of treatment options, from cosmetic whitening to lifelike dental restorations. However, sometimes our patients need oral surgery to combat serious health issues, such as wisdom teeth or implant placement. In today's blog, we're going to look at scenarios that call for oral surgery and discuss the steps we take to ensure patients feel comfortable throughout the procedure.
In-Office Care
Often, people find that oral surgical procedures mean going to another doctor at another location. Finding time to see the dentist can be difficult, as our schedules are often so hectic. Which is why we offer our procedures in-office, providing greater convenience for our patients. We employ a number of specialists and have advanced technology and equipment in-house, no need to see a referral at another location. We're ready to help you here!
Ensuring Your Comfort
We also want to make sure your experience is a comfortable one. Oral surgery is often necessary to address critical oral health concerns, which means avoiding treatment due to concerns about discomfort could lead to major oral health complications. To prevent discomfort and ease anxiety, we offer IV sedation. Administered intravenously, this helps you enter a very relaxed state, with little to no memory of the procedure afterward. A trained anesthesiologist will monitor your heartrate throughout the procedure. When treatment ends, a friend or family member will bring you home as the effects of the sedation begin to wear off.
Common Oral Surgical Procedures
We offer a number of different procedures to combat serious oral health concerns. If you have wisdom teeth on the verge of erupting, we can extract them. Removing your wisdom teeth prevents painful impaction, helping you avoid infection, dental damage, toothaches, and misalignment. If you've lost jawbone tissue as a result of untreated tooth loss, we may perform bone grafting, which shores up your jawbone structure, not only preventing your facial structure but enabling the dentist to address the gaps in your smile with dental implants. Speaking of, we can also perform dental implant placement, inserting your new teeth into the jawbone and helping you enjoy a full smile once again, whether you have minor or severe tooth loss. Our team will also provide laser gum contouring and even full-mouth rehabilitation. If you have any questions about oral surgical procedures, then please contact our team today.
Do You Have Questions About Oral Surgery?
We offer our patients in-office oral surgery, addressing a wide array of serious oral health concerns. For more information on our surgical procedures, then schedule a consultation by calling Modern Smile in North Hollywood, CA, today at 818-763-9353. We also proudly serve patients who live in Burbank, Toluca Lake, and all surrounding communities.