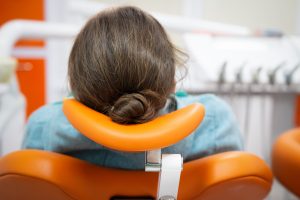 We always want our patients to feel relaxed and comfortable when they see us, whether they're coming in for a cleaning or to have a tooth replaced. In order to ensure their comfort through oral surgical procedures, or if they suffer from dental anxiety, we may offer dental sedation. What sedation options do we offer our North Hollywood, CA, patients, and who qualifies for these calming sedative options?
When Do You Need Sedation?
Typically, we recommend them for patients undergoing restorative procedures, such as root canal therapy, or oral surgery, such as wisdom tooth extraction, dental implant placement, or bone grafting. However, we also use calming agents to address dental anxiety. Often, we meet with patients that have a fear of the dentist. We understand how widespread this fear is, as studies show between 8% and 15% of people have some level of dental anxiety. Instead of letting your fears stand between you and a healthy smile, talk to us about calming options. We strive to help all patients feel calm, relaxed, and comfortable when they visit us.
Nitrous Oxide and Oral Sedation
Nitrous oxide offers the most common form of sedation. We administer nitrous oxide through a mask over the nose. As the person inhales the gas, he or she enters a relaxed state. You will be able to respond to the dentist, but will have no memory of the procedure. Afterward, the effects pass quickly. In fact, some patients return to work or school and even drive themselves home!
Oral conscious sedation offers patients a more substantial calming option. Instead of using gas, we administer a pill prior to the procedure. The patient enters a much more relaxed state, again with little to no memory of the procedure. The effects will take time to wear off however, so we recommend arranging for a friend or family member to bring you home. We may suggest avoiding large meals in the six to eight hours before the procedure as well.
IV Sedation
Our deepest option, and the one we typically choose for oral surgery, is IV sedation. We administer the calming medication through an IV. A trained anesthesiologist will administer and monitor you throughout the procedure. As with oral conscious sedation, the effects will take time to wear off. You will need to have a friend or family member bring you home.
Ready to Discuss Sedation Dentistry?
We're ready to choose the best option to help you feel calm and relaxed when you visit our office. For more information on our calming agents, schedule a consultation by calling Modern Smile in North Hollywood, CA, today at 818-763-9353. We also proudly serve patients who live in Burbank, Toluca Lake, and all surrounding communities.