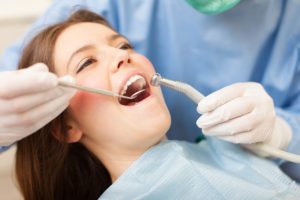 Dental sedation is most notable for its ability to help patients overcome serious cases of dental fear and phobia. This enables them to receive the care they need to prevent progressive dental issues and avoid needing more serious treatment later. However, even if you aren't particularly anxious or fearful of visiting the dentist, sedation might make your treatment easier by helping you remain comfortable for longer. Today, we examine a few treatment options that are often made easier with the help of dental sedation.
Oral Surgery
Oral surgery is generally reserved for addressing complex issues that can't be addressed with more conservative reconstructive dentistry. For instance, wisdom tooth extraction, gum contouring, and more involve the surgical removal of impacted tooth structure or compromised periodontal tissues (respectively). These procedures can be completed faster, more comfortably, and with more precise results if you're appropriately sedated.
Implant Placement
Dental implant placement is another oral surgery procedure that involves placing one or more implant posts into your jawbone. While the surgery can be involved, it can be made much simpler with a strong enough sedation to keep you calm and relaxed. This also improves the results of your treatment by allowing for more precise placement of your implant posts.
Full-Mouth Reconstruction
Even if you don't need oral surgery, you may require full-mouth reconstruction that involves multiple reconstructive dental treatments, such as tooth fillings, root canal treatment, dental crowns, and more. Full-mouth reconstruction often involves multiple visits to complete each treatment necessary, though with sedation, your dentist can limit that time by completing more of your treatment during each visit.
Learn if Sedation Can Make Your Treatment More Comfortable
The appropriate level of dental sedation can make a wide variety of treatments easier and more comfortable. To find out if it's right for you, schedule a consultation by calling Modern Smile in North Hollywood, CA, today at 818-763-9353. We also proudly serve patients who live in Burbank, Toluca Lake, and all surrounding communities.