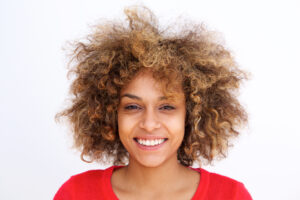 Have you lost one or more of your existing teeth or been given a diagnosis that requires an extraction? In these times, it can become easy to feel overwhelmed, and speaking with a talented team of oral health professionals can help you to better understand your situation. They can help you to know how to avoid further tooth loss, while giving you information on your possibilities in replacing the missing part of your smile.
With our team of prosthodontic experts in North Hollywood, CA, you have an opportunity to renew your smile after an instance of tooth loss with the amazing technology of dental implants. This process uses a strong titanium rod as the support for your new prosthetic tooth, giving you a solution that is designed to last. Even if you damage your prosthetic, your provider will be able to attach a new custom tooth replacement at the location. Tooth loss happens, but remember that there is an elegant and durable prosthodontic option with dental implants!
When You Lose A Tooth, Talk To Your Dentist About Dental Implants
The loss of a tooth can occur for a wide variety of reasons, from injury to bacterial infection. Be sure to talk to your dentist about the reasons that you lost a vital part of your smile, as there could be something that you need to change about your oral healthcare regimen. It is important to learn about how you can improve your dentistry in order to maintain and retain your natural material.
When you are in the office, discuss your prosthodontic options with your provider, including the placement of a gorgeous new dental implant. This process uses a durable titanium rod to give you a strong connection between your jaw and a new prosthetic tooth. With dental implants, you can renew your smile after tooth loss!
Dental Implant Technology Can Help In A Variety Of Tooth Loss Situations
As dental implants become an industry staple in prosthodontic repair, there are new and exciting ways that this technology can be applied. For example, this method of tooth replacement can be beneficial for those with a larger gap than just a single tooth. If you are missing multiple teeth, talk to your provider about how implant technology can bring you a sturdy solution. If you are looking for a whole-mouth replacement, ask our team about the possibility of implant-retained dentures!
Lost A Tooth? Talk To Modern Smiles In North Hollywood About An Implant Solution
If you have lost one or more of your natural teeth, schedule an appointment for a consultation to learn about all of your options. For more information about dental implants, give us a call at Modern Smiles in North Hollywood, CA at (818)763-9353!