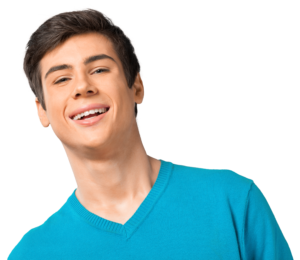 The loss of a tooth is something that anyone can experience, regardless of age. If your dentist has recommended an extraction, you might be looking at your options, yet only see older people in the photographs surrounding dental implant discussion. For patients under the age of forty, it can be difficult to find information on lasting tooth replacement for people of your age. Are dental implants a possibility for your needs?
At Modern Smiles in North Hollywood, CA, we can assist adults of all ages in finding the right prosthodontic solution for your smile. One of these methods is through the placement of a biocompatible dental implant, which can bring you distinct advantages as a younger adult. Without a healthy tooth in place in your jaw, your body can start to resorb this tissue, leading to a loss of bone mass. Through the implantation of a durable titanium post, you can take steps to avoid this change!
How Do Dental Implants Replace Lost Teeth?
If you are not familiar with the process of dental implants, we can assist you through the entire process, so that you fully understand how they help you. This method centers relies upon the placement of a strong titanium rod within your bone, and through a remarkable mechanism called osseointegration, your immune system accepts it. In fact, your jaw will grow snugly around the threads, allowing it to become a strong post. After a period of recovery, your provider attaches a gorgeous new prosthetic tooth to the post.
Your new dental implant will be able to withstand the stress of chewing and speaking, so that you can continue with your daily life without intrusion. With proper care, this new solution is able to be a valued part of your smile for decades to come!
Can A Dental Implant Help A Younger Person?
While dental marketing tends to focus on older patients, there are reasons that younger individuals may need a prosthodontic replacement. In fact, there are significant advantages to a dental implant placement process that can help people under the age of forty. Speak with your provider and see if you qualify for this method.
When you lose a tooth, your body starts to gather resources from the area in order to protect the remaining healthy areas of your body. Simply put, your immune system recognizes the loss. With the placement of a titanium post, you can avoid the loss of jaw bone matter!
Discuss Your New Dental Implant With Modern Smiles
The placement of a dental implant can help younger adults to retain their jaw bone after the loss of a tooth. Talk to Modern Smiles in North Hollywood, CA at (818)763-9353 about your needs, and schedule an appointment!