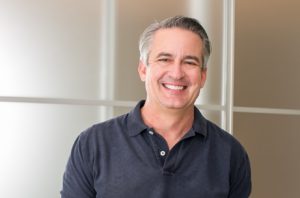 With the exception of emergency situations, most cases of tooth loss are highly preventable. Yet, it still affects millions of people to varying degrees. When preventing tooth loss fails, the best way to save your smile is to replace your missing teeth with the most lifelike option available – dental implants. Most people who experience tooth loss can benefit from the many advantages that dental implants provide. However, before opting for the treatment, you should make sure it's the right option for you by asking plenty of questions.
1. Why is replacing teeth roots important?
It's no secret why replacing the visible parts of your lost teeth is important. Known as the crowns, they're responsible for filling out the visible part of your smile and making it possible to bite and chew your food. Your teeth roots not only support these crowns, but also keep your jawbone healthy through stimulation. Dental implants reestablish these and many other functions that you lose when you're missing one or more teeth roots.
2. What if I've worn a bridge/denture for years already?
If you've lost teeth long ago and already rely on a dental bridge, partial, or full denture, then the improved comfort and stability that implants provide will be even more prominent. To ensure that the absence of your teeth roots hasn't caused too much jawbone erosion to support your implants, your dentist will first perform a thorough examination of your teeth, jawbone, and oral structures using advanced digital and 3D imaging.
3. Will my implant restoration last for life?
Once your dental implant posts are inserted into your jawbone, they become permanent parts of the bone as it heals to the posts' surfaces. Offering improved support and stability can help your dental crown, bridge, or denture last longer than usual. While your implant posts can last for life, you may still have to replace your crown, bridge, or denture due to wear and tear.
Ask Your Dentist if You Should Consider Implants
Losing one or more teeth doesn't have to significantly impact your long-term oral health, thanks to the ability of dental implants to fully restore your smile. To learn more, schedule a consultation by calling Modern Smile in North Hollywood, CA, today at 818-763-9353. We also proudly serve patients who live in Burbank, Toluca Lake, and all surrounding communities.