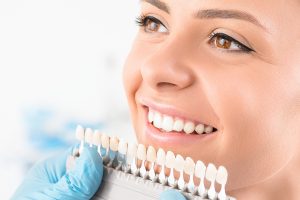 We want to make sure our patients in Burbank, CA, enjoy optimal oral health and receive excellent, personalized care when they visit our office. To ensure this, we offer advanced technology and make efforts to provide a clean, green approach to dentistry. In today's blog, we look at the steps we take to provide green dentistry, caring for your smiles and the environment as well.
Metal-Free Restorations
Often, the unique blend of metal used in fillings and crowns, known as amalgam, contains trace amounts of mercury. While safe for the patient, this could be hazardous to the environment and others. Which is why we offer restorations created from metal-free materials. For fillings, we use composite resin, a special blend of glass and plastic compounds. For crowns, our team may suggest ceramic, porcelain, or zirconia. These restorations can often be placed in a single sitting, and don't pose a risk to the environment around us. No need for the disposal of hazardous waste, or risk of contact for our patients or dental team! In addition, this also ensures your repairs look natural and blend seamlessly with your smile, as we can shade composite resin, ceramic, and others to match the color of surrounding teeth.
Digital Technology
Did you know that x-rays require development in harsh and harmful chemicals? Once you use these chemicals, you then have to dispose of them safely and there is always a risk to the environment. However, we're proud to offer a digital alternative, one that not only uses 80% less radiation, but doesn't require development in chemicals at all. The images will be available instantly at a chairside monitor, providing pictures of your smile in greater detail and allowing us to offer a more precise and accurate diagnosis.
Office Efficiency
We also take other steps to offer a greener approach to dentistry. For example, we use efficient lights and technology to reduce our energy consumption, while providing greater quality of care. In addition, we reduce our paper use by digitizing our files and keeping them stored with secure software technology. Your records are still confidential, but they are easier to store and access when needed. If you have any questions about the steps we take to keep or office green and offer patients care with advanced technology, then contact our team today. We would love to see you before 2019 comes to an end!
Ready for Your Next Visit?
Our team is ready to see you and help you obtain a healthier smile. For more information on our comprehensive treatment options, then schedule a consultation by calling Modern Smile in North Hollywood, CA, today at 818-763-9353. We also proudly serve patients who live in Burbank, Toluca Lake, and all surrounding communities.