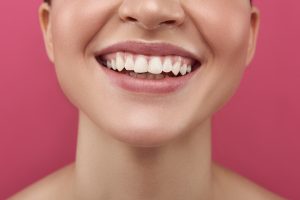 Do you have multiple problems with the health and beauty of your smile? Often, people with several oral health concerns assume that their smiles are too far gone for improvement. However, your North Hollywood, CA, dentist can actually combine our cosmetic and restorative treatments to help improve the function, health, and appearance of your smile. Let's talk about the benefits of full mouth rehabilitation.
Prevention
To start, we need to understand the extent of your oral health issues. We will perform a detailed dental examination using advanced technology, such as digital x-rays and intraoral cameras. In addition to examining the surfaces of the teeth and gums, we can look at the roots and oral structures as well. This allows our team to accurately assess your current oral health and identify problems in greater detail. We also clean the teeth during this visit, removing plaque and tartar to help limit the risk or severity of cavities and gum disease. If we find you have issues with TMJ disorder or bruxism, we may provide an oral appliance to be worn at night to ease the painful symptoms and restore bite balance.
Addressing Cosmetic Concerns
We have a number of options to correct the visible aspects of your smile. If you have stains, we have professional teeth whitening options to remove them. If you have dental damage or misshapen teeth, we can repair them in a single visit with dental bonding, contouring, or both. Veneers, thin shells of porcelain, can be placed on the front-facing sides of the teeth to instantly correct a host of issues with a tooth's shape and color, with the veneer lasting for decades with proper care and attention. If you have misalignment, then our clear Invisalign® aligners can correct this without requiring metal braces.
Repairing Dental Damage and More
If you have decay, we have a tooth-colored filling that can be placed in once visit. Custom-made crowns, inlays, and onlays can also repair damage and decay or infection, returning smiles to full function and health. We custom-make these restorations to ensure they blend seamlessly with your smile, providing repair that looks completely natural.
What About Missing Teeth?
If you have one or more missing teeth, then implant dentistry can replace a single tooth, or secure a fixed prosthetic to address more severe or even total tooth loss. With implant dentistry, your new teeth last for decades with proper care and attention, and protect your smile from the complications of tooth loss such as difficulties eating or speaking or a prematurely aged appearance.
Do You Need Restorative Dental Care?
Our team would like to help you enjoy a healthy and attractive smile with a complete makeover. For more information on our full mouth rehabilitation, then schedule a consultation by calling Modern Smiles in North Hollywood, CA, today at 818-763-9353. We also proudly serve patients who live in Burbank, Toluca Lake, and all surrounding communities.