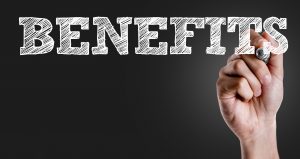 Whether you need general, cosmetic, or restorative dental care, we employ an array of treatment options to help you maintain and achieve optimal oral health. In today's blog, we would like to focus on a unique dental technology we use to help Burbank, CA, residents. How does the BIOLASE dental laser system help improve oral health and what should patients expect from this advanced treatment option?
How Does the BIOLASE System Work?
Using a concentrated beam of light, the dental laser enables our team to perform a number of soft-tissue procedures and even cosmetic treatments. We restore the health and beauty of the smile and often prevent the need for extensive treatments for issues such as gum disease and infection.
What Problems Will Laser Dentistry Address?
With the Epic X Laser, we perform periodontal cleanings to remove plaque and tartar from the smile with greater precision and accuracy. For patients with gummy smiles, in which they display too much gum when smiling, we can contour the gums by removing excess tissue. Otherwise, tooth much gingival display could mean teeth looking small or uneven. For patients with advanced cases of gum disease, we could use the technology to remove the infected tissue, allowing healthy gum tissue to attach to the teeth and allowing your periodontal disease to be managed easily with routine dental cleanings. We also employ the technology to remove teeth stains and lengthen crowns. We perform deep cleanings, known as scaling and root planings, to address gingivitis and gum disease as well. Our team can even aid in the removal of cold and canker sores!
The Benefits of the Epic X Laser
Using a laser instead of a scalpel means greater precision. The laser also helps destroy harmful bacteria and enable a faster healing time, with little to no bleeding and a significantly reduced risk of infection. You also enjoy a reduced risk of periodontitis, the advanced stage of gum disease responsible for tooth loss. Patients also feel comfortable and rarely require any anesthesia when undergoing treatment. Whether you desire a brighter smile, or have serious periodontal issues that need treatment, we can help. If you have any questions or concerns about our dental laser treatment options, then please contact our team today. We're always looking forward to helping you enjoy optimal oral health and a beautiful smile!
Do You Have Questions About Laser Dentistry?
Laser dentistry helps improve overall oral health, correcting a number of general, cosmetic, and restorative concerns. For more information on dental laser treatment options and other procedures, schedule a consultation by calling Modern Smile in North Hollywood, CA, today at 818-763-9353. We also proudly serve patients who live in Burbank, Toluca Lake, and all surrounding communities.