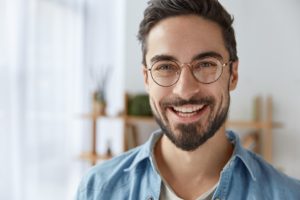 When your gums aren't as symmetrical as they should be because they cover more of some teeth than others, their appearance can throw your whole smile off. Fortunately, gum contouring can provide a highly effective solution for correcting a gummy smile by reshaping the line around your teeth. Patients in North Hollywood who wish to optimize their smiles' appearance through gum contouring can often benefit from more advanced laser contouring, which can complete the procedure in less time and with significantly more precise results.
The Problems of Uneven Gum Tissues
Their appearance is the most obvious concern when it comes to excessive or uneven gum tissues. However, your dentist worries more about the potential complications that could arise with your oral and periodontal health if you don't correct them. For example, when your gums aren't even, you can't clean the oral bacteria off your gum line as easily with your toothbrush and floss. This means the harmful microbes in plaque and tartar can more successfully work their way underneath your gums before you have a chance to stop them.
Contouring Your Smile with BIOLASE®
Because of these potential consequences, contouring your gums not only gives your smile a cosmetic boost, but also improves your ability to properly care for your smile. When you choose laser contouring, those benefits are even more pronounced. Compared to traditional scalpel-based treatment, our specially calibrated BIOLASE® laser produces significantly more precise contouring, which generates more lifelike and cosmetically appealing results. The laser also makes bacteria elimination more successful during your procedure to lower your chances of gum infection or disease following your procedure.
Learn if Laser Gum Contouring Is Right for You
A gummy smile doesn't have to be a lifelong nuisance, especially with the help of laser gum contouring. For more information, or to find out if laser gum contouring is right for you, schedule a consultation by calling Modern Smile in North Hollywood, CA, today at 818-763-9353. We also proudly serve patients who live in Burbank, Toluca Lake, and all surrounding communities.