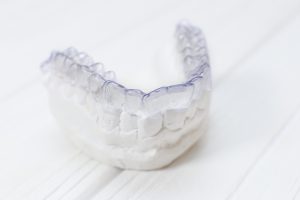 When treating our North Hollywood, CA, patients, we implement advanced technology and the latest treatment options. Recently, we took a look at how laser dentistry helps address a variety of issues, including gum disease treatment. Today, we're looking at how iTero® 3D imaging helps plan treatment and create custom-made Invisalign® aligners.
How Does iTero® Work?
In order to create aligners and orthodontic appliances in the past, patients had to bite down on a sticky and often poor-tasting substance, holding a bite for several minutes as the material cured. Now, we simply use 3D imaging technology. Using iTero®, the device scans your smile and takes 3D digital x-rays of your teeth and oral structures. From there, we have an incredibly detailed picture of your smile, one that can be used to design and plan treatments with precision and accuracy.
Creating Invisalign Aligners
Patients with Invisalign® don't rely on metal brackets and wires to correct misalignment. Instead, they wear a set of plastic aligners for 20 to 23 hours each day, upgrading to a new set about once every two weeks. Over the course of a year to 18 months, the alignment of the smile is improved. iTero® allows us to plan the treatment and even show patients what their potential results could look like. The entire process of examining and photographing your smile takes minutes. No messy materials, no lengthy process, just a few minutes to capture a detailed 3D image of your smile in its entirety.
The Benefits of Clear Aligners
If you're interested in correcting your uneven smile with Invisalign®, then schedule a visit. Using digital imaging technology, we can start you on the road toward a straighter and healthier smile. Our aligners offer a number of benefits, including:
Practically invisible appearance
Comfortable fit
Can be removed prior to meals or special occasions
Shorter treatment periods
Interested in a More Even Smile?
Using advanced technology and clear aligners, we can provide a comfortable solution to misalignment. For more information, schedule a consultation by calling Modern Smile in North Hollywood, CA, today at 818-763-9353. We also proudly serve patients who live in Burbank, Toluca Lake, and all surrounding communities.