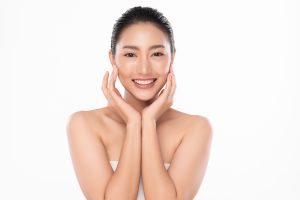 It goes without saying that your smile's health is of the utmost importance. After all, your grin constantly faces the wear and tear of everyday activities, and there are far many more negative threats out there than factors that benefit your grin. Because of this, it is imperative we practice a well-rounded preventive dental routine. Still, however, just because health is the top priority, that does not mean surface-level concerns must go untreated. In today's blog, your North Hollywood, CA dentist explains the importance of cosmetic dentistry and how we can tend to chips and cracks through dental bonding and contouring.
The Need for Cosmetic Dentistry
By now you are aware of the importance behind protecting your grin. From a young age, your parent or guardian likely emphasized the need to brush your teeth and care for them routinely. If you did not, the consequences would be cavities or worse. As you got older, you might have learned that the "or worse" part involved losing permanent structures without hope of ever getting them back. Because of this, prevention has been a major part of a well-rounded routine for years.
Still, however, prevention cannot protect from every factor out there. For instance, a physical injury caused by an accident can hardly be anticipated, and the damage itself can range from knocked-out structures to just a minor chip or crack. In cases such as the latter, a person might not experience functional complications, but the residual effect on their self-confidence is a different story. To learn more about the importance of cosmetic dentistry, reach out to our team today.
Addressing Cracks and Chips
When you experience a chip or crack that is surface-level, you do not need to worry about functional complications. Our office can offer cosmetic dentistry to help enhance your smile's shine and provide lifelike results.
One of our popular cosmetic options for handling noticeable chips and cracks consists of bonding and contouring. This process involves applying a composite resin material to the affected area, then contouring or shaping it to satisfaction. Once this step has been accomplished, we utilize a special light to cure the material, and you are good to go! Speak with our team today to learn more about this process.
Lifelike Results
One of the major benefits that arise from cosmetic bonding and contouring is the ability to shade-match the material to that of your smile. In other words, we take care to closely mimic your natural shade, then ensure the material matches in order to provide a lifelike and near-seamless finish.
Learn More Today
Contact Modern Smiles in North Hollywood, CA by calling 818-763-9353 to learn more about your cosmetic dental options, or schedule your visit with our team today.