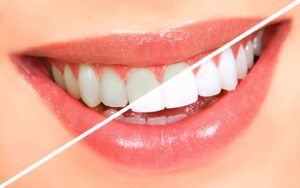 It goes without saying that your smile is one of your greatest assets. Not only does it communicate a heightened sense of self and self-worth, but a vibrant grin can communicate your overall levels of happiness and joy. Indeed, it is important to take strides to care for your pearly whites, and sometimes this may take the form of a cosmetic dental procedure. In today's blog, your North Hollywood, CA dentist discusses the major benefits of cosmetic teeth whitening and how we can help you get one step closer to achieving a grin you have always dreamed of.
Teeth Whitening is Safe
Dentistry in and of itself is a complex area of study. After all, there are several sections that focus on one particular thing, such as restorative care for addressing major health complications and preventive practices to strengthen your protection against a host of germs and other concerns. While dental prevention is arguably the most important to maintain, other forms of dentistry are necessary as well.
When you endure a surface-level smile blemish, it can significantly impact your confidence in your own appearance. As your dentist, our main goal is to help equip you with the tools and practices necessary to feel comfortable and confident in your own grin.
With the help of cosmetic care, we can address surface-level stains in a safe and efficient manner. What's more? It only requires a single visit to perform, and you will begin to notice a difference of up to several shades brighter before you know it. To learn more about this process and how our team can help, give us a call today.
Looking at Different Options
When it comes to cosmetic dental care, the more customized the treatment is, the better results you will receive. We all face the threat of stains and other surface-level concerns on a daily basis, and knowing where to begin is a major part of the process.
You see, we can perform an in-office whitening to enhance your grin's appearance and lift difficult stains. If in-office care is not a viable possibility, then we can help set you up with take home trays that are customized to your needs. Give our office a call to learn more about this process today.
Why Consider Cosmetic Care?
At the end of the day, nothing is more important than your oral health. If you are enduring tooth pain, infection, or any other form of damage, it is important to have it treated first before pursuing your dental whitening. That is not to say that feeling confident in your grin is not important, and we will work with you to help achieve your smile goals.
Schedule Your Next Appointment
Contact Modern Smiles in North Hollywood, CA by calling 818-763-9353 to learn more about the many benefits of cosmetic dental whitening, and schedule your next appointment with our team today.