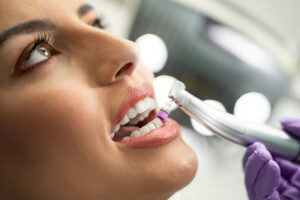 In our previous blog, we took a look at the important role preventive dentistry plays in your smile health. After all, it is the only form of dentistry that aims to protect your structures and prevent issues from arises before they even have a chance to do so, and there are plenty of factors out there that can pose a negative threat to your health. Although prevention is essential, it is important, however, to recognize the need for a backup option in the form of restorative care. In today's blog, your North Hollywood, CA dentist discusses the ways restorative dentistry can help save your smile, as well as how our team can help.
Addressing Significant Infections
It goes without saying that there are several sources of threat or other complications that can significantly impact your smile health. These can range from traditional concerns such as tooth decay and gum disease to nontraditional concerns such as sleep apnea and bruxism. With the help of dental prevention, you can strengthen your natural defenses to fend off some of the bacterial infections and issues.
On the other hand, it is important to recognize that prevention is no match for every concern. In fact, tooth decay may affect millions of people every year in some shape or form, and unfortunately, many others experience much more damage than expected only because they were not aware there was an issue to begin with.
When a person experiences dental pain or other orofacial related concern, having a backup plan is key. Fortunately, this is where dental restorations come in to help. For more information about this process and how to get started, give our team a call today.
Providing Additional Support
Restorative dentistry is considered any practice that aims to mitigate the spread of an infection, address damage, and reinforce your natural structures. In the case of decay, it could mean treating a cavity with a composite filling or infected teeth roots with a root canal procedure.
One of the biggest takeaways about restorative care is that it not only aims to eliminate a threat, but it strives to protect and reinforce your natural teeth. Give our office a call today to learn more about your restorative treatment options.
Lifelike Solutions
Finally, one of the biggest benefits of our team's dental care is the ability to address your needs with lifelike result. For example, the composite material we use for your fillings is shade-matched to the natural hue of your teeth. This offers a more discreet solution compared with metal fillings, and our team is more than happy to help you get started.
Learn More Today
Contact Modern Smiles in North Hollywood, CA by calling 818-763-9353 to schedule your next appointment with our office, and learn more about the need for timely restorative dental visits.