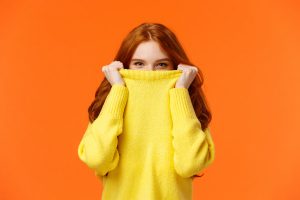 We often focus on the teeth when discussing cosmetic dentistry, and even issues like homecare and preventive dentistry. However, your gums also need attention! Not only do they keep your teeth secure, they also frame your smile as well. In today's blog, your North Hollywood, CA, dentist explains how we correct issues like gummy smiles with advanced laser technology.
Gummy Smiles and Signs of Poor Periodontal Health
A gummy smile means you display too much gingival tissue when you smile. For some, this could make teeth appear short or small, or uneven. For others, the excess tissue could actually be the result of swelling due to periodontal issues like gingivitis or periodontal disease. If you notice esthetic issues with your smile, or swelling, along with soreness, redness, or bleeding, please let us know. Our gum contouring procedure could help address oral health issues and improve the overall beauty of your smile, all in a single visit!
Gum Contouring
The procedure involves using a dental laser to carefully target and remove excess tissue, while also reshaping the gum in the process. The procedure takes one visit, and you won't need sutures at all. In fact, after a day of rest you can return to your normal activities and proudly show off your new smile! The procedure limits the risks of bleeding and infection, cauterizing the area instantly. We can also target the excess tissues with precision and accuracy, preventing damage to healthy surrounding tissues. Along with improving esthetics, our team can also remove diseased tissues for those suffering from more advanced stages of periodontal disease, allowing you to better manage the disease and enjoy a healthier smile, and avoid complications like tooth loss!
Protecting Periodontal Health From Home
At the moment, we cannot offer cosmetic treatments and are limiting procedures to emergency care only. However, as soon as our doors are open, we would love to improve the symmetry and beauty of your smile with advanced gum contouring. In the meantime, you can help protect your smile from gingivitis and periodontal disease from home with routine daily care. You should brush your teeth twice a day for two minutes, and floss every night before bed. Avoid tobacco products and try to enjoy healthier diets. If you have any questions about cosmetic dentistry, or about homecare, then contact our team today.
Do You Have Questions About Gum Contouring?
In addition to brighter and stronger teeth, we can address the health and beauty of your gums too. For more information on our cosmetic dental treatment options, then schedule a consultation by calling Modern Smiles in North Hollywood, CA, today at 818-763-9353. We also proudly serve patients who live in Burbank, Toluca Lake, and all surrounding communities.