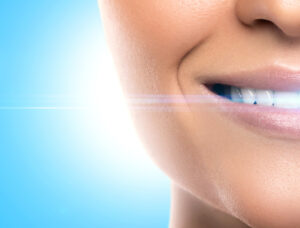 In our previous blog, we mentioned the value in pursuing cosmetic dentistry in order to enhance your smile's shine. Indeed, a bright and vibrant grin is one that communicates a lot – from heightened confidence and self-worth to an overall happiness with life. Though cosmetic blemishes are often in the form of stains, it is important to recognize that these are not the only complications that can arise on a surface level. In today's blog, your North Hollywood, CA dentist explores the issues of chips and cracks in a tooth, as well as how we can help through bonding and contouring.
Cosmetic Bonding and Contouring
It goes without saying that nobody wants their smile to be tarnished by the presence of a difficult stain. What's more? Surface level chips and cracks can be even more of an unsightly view. But how exactly do these issues develop, and what kind of treatment options do you need to pursue to handle them?
If you experience a chip or crack that causes you any form of pain, discomfort, sensitivity, or other issue, it is important to treat it like a dental emergency and seek treatment as soon as possible. In the event that the chip or crack does not cause you pain, or if it is nothing more than surface level, our team may recommend the help of cosmetic dentistry.
Indeed, dental cosmetics help enhance your smile's overall appearance, and there is something for everyone in terms of treatment. When dealing with a chip or crack, your dentist will likely recommend the help of bonding and contouring. To learn more about this process and how our team can help, give us a call today.
Looking at Noninvasive Treatment
One of the major benefits of cosmetic bonding and contouring – as well as other forms of cosmetic care – is that it is noninvasive in nature. When you come in for your appointment, we will first get to know your needs and let you know your treatment options. During the process, we will apply a composite material to the affected area, then shape or contour the material until it closely mimics the natural texture or shape of your tooth. Once this has been completed, we will cure it using a special light, and then you will be on your way. For more information about this process, contact our team.
Lifelike Results
Finally, the biggest benefit of cosmetic bonding and contouring is that it can be completed in a highly realistic and lifelike manner. We utilize composite material that can be shade-matched to the natural hue of your smile, thus providing a near-seamless finish that most will not even be able to notice.
Give Us a Call Today
Contact Modern Smiles in North Hollywood, CA by calling 818-763-9353 to schedule your next appointment with our office, and learn more about your cosmetic dental treatment options today.