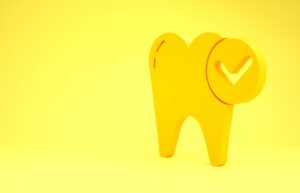 Nontraditional dental issues such as grinding your teeth can impact your smile in a variety of ways. Although the majority of these are negative, it certainly pays to seek treatment sooner than later, as waiting will only cause your situation to get worse. Indeed, taking care of your smile is a lifelong endeavor. Just because you forget to brush one morning because you were running late, or choose not to floss because you feel it is a waste of time, that doesn't mean that oral bacteria and other concerns will cease their destruction. In today's blog, your North Hollywood, CA dentist looks at the need for restorative dental care, including how filling a cavity can prioritize your oral health.
Decay as a Common Concern
Believe it or not, there are several threats to your oral health. These issues start from the moment you are born and continue well into your adult life. While there are a few natural defenses on your side, the truth of the matter is that we need preventive care in order to keep our grins healthy and strong.
Dental prevention is necessary for ideal smile health, but keep in mind that it is no match for some persistent issues. Take, for example, that of tooth decay. Dental decay is among the most common bacterial health concerns out there, affection millions of people every year. In its earliest form, it may present as a small hole in a tooth known as a cavity.
While you may believe a cavity is not much to fret over, think again. Not only can it get significantly worse, but it can place your other structures in danger as well. To learn more about this process and how our team can help, give us a call today.
Preventing Infection from Spreading
To reduce the damage done by decay, your dentist may recommend restorative dentistry in the form of a dental filling. You see, a dental filling is a procedure consisting of removing the infection from the cavity, cleaning the area, and then filling the open hole with a composite resin material. Once shaped to satisfaction, the material is then cured using a special light, and you are on your way. Contact our team today to learn more about this process.
Simple and Effective Care
One of the major benefits of restorative dental fillings is that they can be performed in as little as a single visit. This means that it will not be long before you are able to sport a healthy smile once more.
Learn More Today
To learn more about the ways restorative dentistry can help save your smile, contact Modern Smiles in North Hollywood, CA by calling 818-763-9353 and schedule your next appointment with our office today.