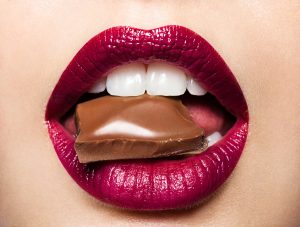 It goes without saying that everyone wants a youthful and jubilant smile, as it is often a clear indication of one's confidence and happiness. While some patients are fortunate to begin preventive care at a young age, others do not always receive that benefit. What's more? It is important to recognize just how many factors influence your grin, including some of the foods and beverages you consume. In today's blog, your North Hollywood, CA dentist would like to provide important information to know about some of your holiday favorite treats, as well as how they influence tooth decay and infection.
Holiday Sweet Treats
It is that time of the year again, as people far and wide are springing up decorations for the Halloween season. Indeed, many patients share that the last three months of the year are what they look forward to the most, as there are a number of significant benefits. For example, many people are able to enjoy time off from work and school, go on vacations, attend gatherings with families, and of course, indulge in some of their holiday favorites.
Indeed, the latter quarter of the year features a back-to-back montage of celebration – Halloween, Thanksgiving, Christmas, Hannukah, Kwanzaa, and more. As Halloween kicks off the season, we see a particular fondness coming from our younger smiles. After all, it is the one night of the year that they can become anyone or anything they choose, and a basketful of free candy is certainly an added bonus!
Bear in mind, however, that too much of anything can be bad, and candy is not foreign to this notion. To learn more about this concept and what you should know, give our team a call today.
A Connection to Decay
Whether you are aware of it or not, candy actually has a major influence on the development of tooth decay. You see, the phenomenon begins when oral bacteria lurk in the recesses of the mouth and attempt to feed on the foods and beverages you consume. This causes them to produce a destructive acid that wears down the protective layer of tooth enamel.
When sugars and sweet treats are introduced into the mix, these bacteria become enthralled or excited, causing them to create this acid at a much faster rate and subsequently lead to faster-developing decay. In other words, candy really does rot your teeth!
Steps You Can Take
Though it can be quite difficult to eliminate sugar from your diet completely, our team recommends practicing consumption in moderation. Further, after you do consume candy or a sweet treat, take care to clean your teeth shortly thereafter so as to remove lingering deposits of sugar.
Learn More Today
For more information about the impact of sugars on the decay process, contact Modern Smiles in North Hollywood, CA by calling 818-763-9353 and schedule your next appointment with our team today.