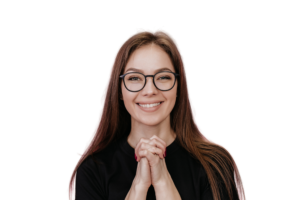 Do you wake up with a soreness in your jaw, or at the point where it connects to the side of your head? If so, it could be a condition known as temporomandibular joint disorder or dysfunction, where this connection becomes inflamed or damaged. This area is a common source of discomfort, and ignoring it can cause more physical trauma at the location. When you experience pain as a result of this condition, you might alter the way that you chew or speak, as to not aggravate the area.
If you find yourself taking special care of your smile, discuss your options with a trusted TMJ specialist, so that you know your options in finding a lasting solution. At Modern Smiles in North Hollywood, CA, we are here to help you to reach relief in your jaw tightness and discomfort. An oral appliance helps through the immobilization of your jaw while you sleep, so that nightly side-to-side movement does not continue to inflame the joint. Speak to us, and see if a non-surgical sleep appliance is the right solution for you!
What Is TMJ, And How Does It Affect Me?
Your temporomandibular joint refers to the connection between your jaw and the side of your head, in front of your ear. Without proper balance, one or both sides of this joint can become inflamed or injured. This condition can become irritating, if not painful, and cause lasting effects to your ability to adequately chew. If you feel that you are suffering from TMJ issues, taking the time to speak with a specialist can bring you needed relief.
The development of your condition can happen over time, so you might not even be aware of the extent of your TMJ disorder and dysfunction. Set aside some time to speak with our team about the extent of your damage. We can help you find a solution that works well now, as well as into the future.
A Non-Surgical Solution, Through The Use Of An Oral Appliance
For some patients, the idea of seeking treatment can be anxiety-inducing, as they imagine surgery with a long downtime before returning to work. If your TMJ dysfunction and pain comes as a result of your overnight teeth grinding, an oral appliance provides a minimally-invasive solution, without the use of surgery. These devices are BPA-free acrylic guards that you wear during sleep, keeping your jaw stable while you rest, and giving your jaw the chance to heal.
Caring For Your Jaw At Modern Smiles In North Hollywood
If you are struggling with the function of your jaw, it could be a result of temporomandibular joint disorder. Call Modern Smiles in North Hollywood, CA at (818)763-9353 today to schedule an appointment or to learn more about the use of oral appliances to treat your condition.