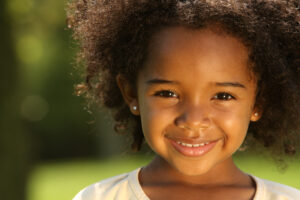 Prioritizing your oral health involves seeking restorative treatment when enduring a major infection or concern. It also means taking strides to practice regular dental prevention, which lays a necessary foundation for a lifelong smile. Indeed, maintaining a clean bill of health is, by no means, an easy feat, and it is for this reason that our team recommends scheduling a visit at the first sign of pain, discomfort, functional capabilities, and more. In today's blog, your North Hollywood, CA dentist discusses the importance of starting preventive care early, and what major considerations you should make in terms of your children's dental care.
A Healthy Foundation of Care
It goes without saying that preventive dentistry is the name of the game when it comes to keeping your teeth safe from harm. What's more? It is the only practice that aims to protect against various bacterial and germ-related threats, and the more attention you pay to your health, the better off your smile will be.
Even still, prevention only goes so far if you do not practice it regularly. At home, our team recommends following a routine that keeps each of your oral structures in mind. This includes brushing, flossing between meals, and rinsing with mouthwash.
In addition to at-home care, you must attend regular preventive checkups in order to provide professional insight into your oral health. Moreover, we mentioned that the earlier you start, the better off you are, and we remain consistent on this front. As such, our team provides children's dental care to promote effective, lifelong habits. For more information about this process, give our team a call today.
Ensuring Optimal Health
As your primary dentist, it is our mission to help you obtain a happier, healthier smile. We provide children's dental care in order to encourage healthy smiles from a young age. Indeed, little grins are just as prone to infections and oral health concerns as their adult counterparts, and sometimes they may even require more care to ensure strong structures.
When your little one attends his or her dental visit, we will begin with a careful examination and conclude the appointment with a gentle cleaning to reduce the presence of bacteria-laden plaque. Give our team a call today to learn more.
Providing Additional Protection
As we mentioned earlier, sometimes younger grins require additional care. To help with that, ask our team about additional treatment such as fluoride treatment and dental sealants. The former aids in strengthening your protective layer of enamel, whereas the latter reduces the chances of enduring cavities and decay in your back molar area.
Learn More Today
Contact Modern Smiles in North Hollywood, CA by calling 818-763-9353 to learn how you can get started on regular preventive care for your children, and schedule your next appointment with our team today.