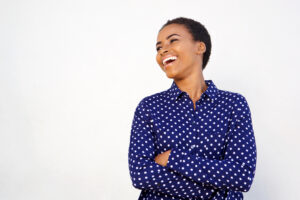 If it has been a while since you last spoke with a dentist, you might struggle to make that first appointment. Sometimes, people have anxieties surrounding their visits to a qualified dental health provider; we are here to help you through the process, so trust in our care to help bring your smile up to speed. The first step is a cleaning and examination to take stock of your current needs, and leave you feeling fresher in the process.
At Modern Smiles in North Hollywood, CA, we are available to help you achieve a more beautiful smile that remains healthy as you age. Make a schedule with your dentist and keep a tight timeline, so that you allow a professional to monitor any problem developments. Early detection can limit the progression of concerns such as bacterial infection, so take the time to come in for your checkup!
You Simply Cannot Do It All Yourself
The maintenance of your smile is something that you live with on a daily basis, and you take care of your routine brushing and flossing. Even still, there may be areas that you miss, either due to a lack of knowledge or an inability to reach. If you struggle with misalignment, overcrowding may have produced areas that are difficult for you to fully clean.
Your appointment with a dentist serves to give you the tools you need to succeed. Through imagery and a visual examination, your provider can spot trouble areas; these may go unnoticed if you are the only one seeing your mouth. The standard guideline for examinations is that you should see a dentist every six months. Some smiles require more frequent visits, so discuss your specific needs at your checkup.
Feel Better And Fresher With A Rigorous Cleaning
The accumulation of plaque and tartar poses a serious risk to the future of your smile. As bacteria grow within your mouth, they produce a film known as plaque. This is full of microorganisms that feed upon the remnants of food, and it is acidic. Leaving plaque on your teeth leads to tooth decay, so it is important to brush this substance away.
If you leave plaque for a period of time, it turns into a harder material known as tartar. For the safe removal of your tartar buildup, you need to see a trained professional such as a dentist or a dental hygienist. Speak with us today about the cleaning of your smile.
Helping You Renew your Dental Focus In North Hollywood
Call Modern Smiles in North Hollywood, CA at (818)763-9353 today to schedule an appointment or for more information on your semiannual checkup. Take this time as an opportunity to restore your dental values!