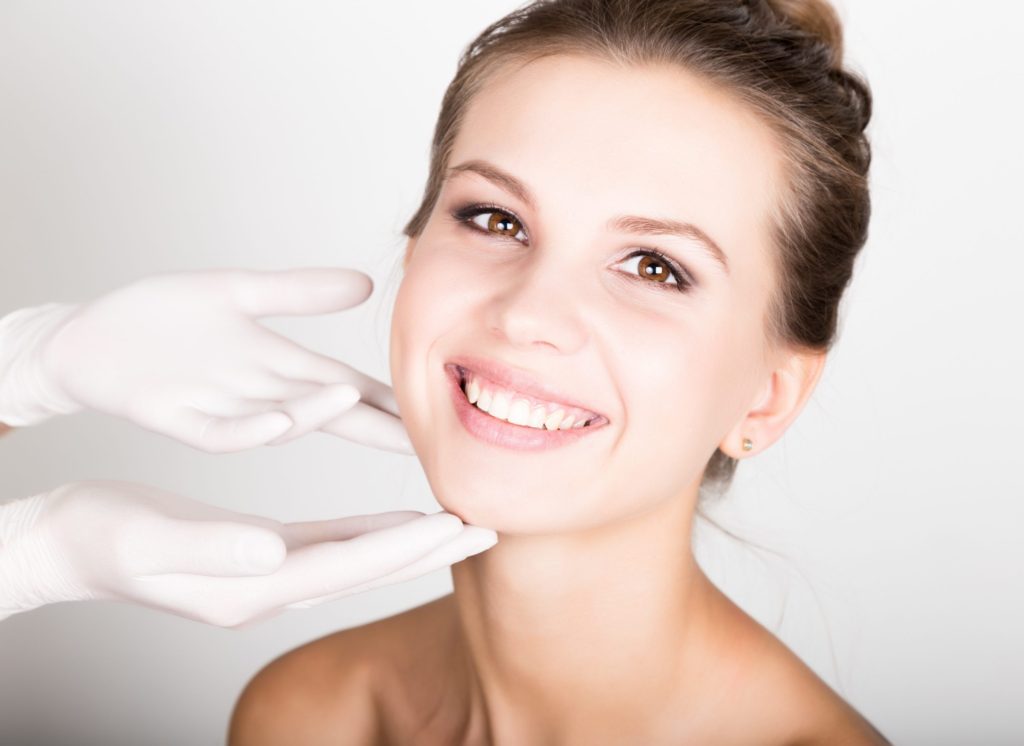 Displaying too much gum tissue can either be the result disease or it can be normal for some people who have a high lipline. If the problem is due to periodontal disease, the overgrowth is usually thick , swollen, puffy, and may bleed. The inflammation is generally treated with scaling and root planning by your hygienist or dentist. After the tissue responds as much as possible, it will be re-evaluated for potential future surgery. In either case of cosmetic gummy smile enhancement or periodontal surgery, one of several types of corrective treatments are likely to be suggested:
Gingivectomy – a cutting away of the gum tissue which can help enhance the size and shape of your teeth and gummy smile without having to do veneers any permanent alterations to your tooth structure. This technique is only used if an adequate amount of attached gum tissue will remain in place.  
Gingivoplasty – a reshaping of the gum tissue. It can improve the shapes of the gums around the teeth. The results of this treatment are visible immediately  and is often done with a dental laser in 30 minutes or less with very little discomfort. 
If you are interested in gummy smile correction or evaluating your option please call our office at 818.763.9353 or make an online appointment for a free consultation at our dental office in North Hollywood.
Modern Smiles
5.0


Arlene Munoz
My experience here is always great! The doctor is professional and kind and the staff is always friendly. Thank you so much for taking care of me.