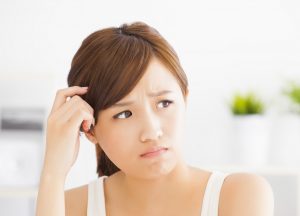 Gum disease is one of the most common dental health concerns (second only to tooth decay). However, it isn't prominent because it's inevitable or difficult to prevent; on the contrary, many patients in North Hollywood have to deal with gum disease because they failed to recognize the early warning signs. This often gives gum disease the time it needs to progress into a much more serious concern. However, if you recognize the signs, then you can address your gum disease as soon as possible and reduce your risks of experiencing severe complications (including tooth loss).
The Telltale Signs
When gum disease first develops, its earliest stage is known as gingivitis. This describes an infection in your gum tissues caused by certain harmful types of oral bacteria, and in the beginning, you may notice a few symptoms such as:
Redness and discolored areas of your gums
Inflammation (swelling) areas of gum tissues
Bleeding gums (especially when you brush)
Chronic bad breath
And more
Once you notice these symptoms, they indicate that gingivitis is well underway. If you ignore them and don't seek treatment as soon as possible, then you may be at a significantly higher risk of developing severe gum disease and suffering the consequences, such as tooth loss.
What to Do About It
If you do notice that your gums have become afflicted with gingivitis, then the best way to save your smile is to visit your dentist for professional care and attention as soon as possible. If treated early enough, gingivitis may be reversed with periodontal cleaning (or scaling and root planing). If it's too severe to be reversed, then periodontal cleaning can be the first step in controlling your periodontal disease and preventing it from growing worse.
Find Out if You Need Gum Disease Treatment
Before gum disease becomes a significant threat to your smile, you can determine if you need treatment by watching out for these signs. For more information, schedule a consultation by calling Modern Smile in North Hollywood, CA, today at 818-763-9353. We also proudly serve patients who live in Burbank, Toluca Lake, and all surrounding communities.