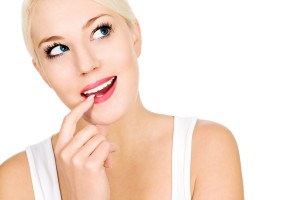 According to a recent study conducted by the American Academy of Cosmetic Dentistry (AACD), nearly every American adult (99.7%) believes a smile is an important social asset and the most common response from the respondents was a desire for whiter and brighter teeth. At Modern Smiles, a general and cosmetic dental office in North Hollywood, our patients often express a similar desire along with wanting to have longer or more pronounced front teeth. Whether you're considering a simple procedure like teeth whitening or a full smile makeover, you will need an experienced dentist with strong communications skills to obtain the best results possible.
At our dental office in North Hollywood we perform a wide spectrum of procedures designed to give our patients the smile makeover they desire. Our services range from laser gum re-contouring, teeth whitening to porcelain veneers and full mouth rehabilitation. A person's smile can leave a lasting impression on the many social interactions we experience daily. Therefore, its important to choose the right mix of procedures, to achieve your ultimate smile. While gum reshaping and whitening may make sense for some patients, porcelain veneers or realigning of teeth with Invisalign maybe the right solution for others. Cosmetic dentistry and smile makeovers cannot be mass produced based on a template, each smile is different, and at Modern Smiles every patient will receive a modern smile evaluation following a custom treatment plan that will achieve their goals.
We cannot stress enough the importance of having an experienced and artistic dentist for your treatment and at Modern Smiles we are dedicated to providing you with highest level of talent and service. Call you us today at 818-763-9353 or make an appointment online to get your free smile consultation.