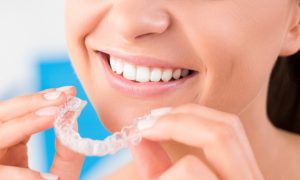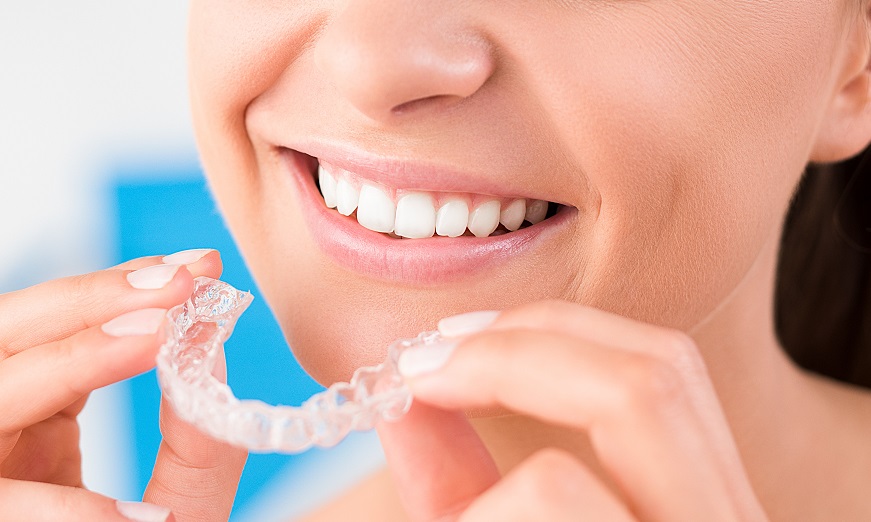 Straight, evenly aligned teeth do more than just look better than crooked teeth; they also have a better chance of staying strong and healthy for life. Crooked teeth don't meet each other squarely when you bite down, and that imbalance can lead to a host of bite problems and oral health issues down the road. The trouble is that many patients consider that risk worth avoiding the inconvenience of traditional braces. However, that's often no longer an issue thanks to clear, comfortable Invisalign® aligners.
The Point of Straighter Teeth
Esthetically speaking, the healthy and symmetrical appearance of properly aligned teeth is usually more pleasing than that of teeth that don't line up correctly. However, that symmetry is important for a more functional reason – your jaw produces immense amounts of pressure, and being evenly spaced allows your teeth to successfully absorb that pressure. Otherwise, some teeth have to shoulder more stress than they're meant to, which can cause increasingly worse tooth damage and exacerbate your tooth misalignment. Straightening crooked teeth is the only way to correct the situation and restore your smile's health and appearance.
Why Choose Invisalign®?
The benefits of Invisalign®, which consists of clear aligners rather than brackets and wires, mostly focus on the confidence of virtually invisible treatment and the convenience of being able to remove the aligners temporarily. For instance, if you're worried about how braces will make your smile look, then Invisalign® alleviates that concern by remaining nearly invisible. If you're concerned about dietary and hygiene changes required to accommodate braces, then you can benefit most from the convenience of removing your aligners before eating and brushing and flossing your teeth.
Ask Your Dentist About Invisalign®
If your teeth are even just slightly crooked, then straightening them with Invisalign® aligners is a good idea for your smile's appearance as well as your long-term oral health. To learn more, schedule a consultation by calling Modern Smile in North Hollywood, CA, today at 818-763-9353. We also proudly serve patients who live in Burbank, Toluca Lake, and all surrounding communities.