Dr. Roy Beals – Practice Move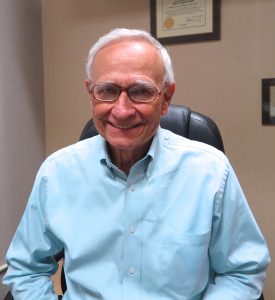 It gives me great pleasure to announce that on November 5th, 2018, I will be moving my practice to a new location on Victory Blvd., where I will be joining Dr. Tajik, also a USC graduate. Dr. Tajik has a similar philosophy of practice and patient care and has extensive training in cosmetic, restorative, and surgical dentistry.
The new location is a more modern facility with improved diagnostic equipment and instrumentation, such as digital x-rays, digital imaging/scanning, and laser guided gum therapy and bone regeneration. The building has a large sign, appropriately stating "Modern Smiles."
It is located at 10545 Victory Blvd., North Hollywood, CA 91606. The nearest cross street is Cahuenga Blvd. There is a parking available either in front or behind the office, which can be accessed through the alley located on either side of the block. Our phone number will remain the same: (818) 763-4367. My staff and I are looking forward to seeing you at our new location!