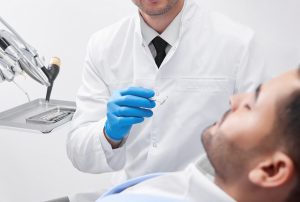 Dental sedation isn't an option that everyone will need as part of their dental treatment plans. In fact, it's typically only reserved for more extensive dental procedures, or to help patients with severe dental anxiety remain calm throughout the course of their treatment. However, if you fall into one of these categories, then making dental sedation part of your treatment could be an important factor in the treatment's success. In addition to easing your dental anxiety, if necessary, the right level of dental sedation can also help make several treatment options more comfortable and convenient.
For dealing with severe tooth decay
Severe tooth decay is the kind of problem that doesn't occur often, and for several reasons. One of these is the fact that tooth decay can cause direct discomfort to your tooth, and treating the decay early is the only way to alleviate it. However, in severe cases, tooth decay may become severe enough to infect the inner pulp chamber and root canal of your tooth. If this occurs, your dentist may have to perform root canal treatment in order to save the tooth. Because the procedure involves accessing the interior of the tooth, sedation can help make it more comfortable and accelerate the speed of the treatment.
For treating your gingivitis or gum disease
Treating gingivitis or more advanced gum disease can often require involved cleaning, treatment, and maintenance of your gums. For example, deep cleaning (or periodontal cleaning) involves carefully accessing and cleaning the roots of your teeth. The entire procedure can take multiple visits to complete, with your dentist accessing and cleaning a specific quadrant of your mouth during each visit. These sessions can be made more comfortable and effective with the help of the right dental sedation.
For replacing lost teeth with dental implants
Tooth loss is one of the more serious concerns with your oral health, and preserving your smile after it occurs is an important step in avoiding more serious complications. For many people, the most lifelike and beneficial option for replacing lost teeth is with the help of dental implants, which act as roots for your prosthetic dental bridge or denture. Placing dental implants requires minor oral surgery, and to make it a more comfortable process, you can benefit from the use dental sedation throughout your implant treatment processes.
Learn if you can benefit from dental sedation
For certain procedures, you may benefit from making dental sedation part of your overall treatment plan. To learn more, schedule a consultation by calling Modern Smile in North Hollywood, CA, today at 818-763-9353. We also proudly serve patients who live in Burbank, Toluca Lake, and all surrounding communities.