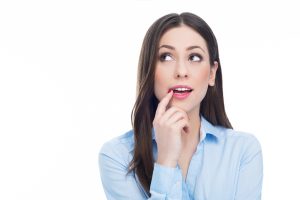 Achieving a bright smile can help improve confidence, especially if you have a big meeting or date coming up. We have two very different options for our North Hollywood, CA, patients, but which is the best choice for eliminating discoloration? Let's look at our in-office and at-home teeth whitening, and find out which one is the right choice for you.
Extrinsic Stains
The most common form of discoloration is extrinsic, which means the teeth stains form on the surface of your smile. They may be caused by poor oral hygiene, foods high in sugar and starch, drinks that contain dark pigments, or the use of tobacco products. With professional teeth whitening, we break up and remove these stains. We can also talk about homecare and preventive visits, such as dental cleanings, to help keep your smile bright and reduce the severity of future stains.
In-Office and At-Home Teeth Whitening
Our in-office Zoom! System involves removing stains in about one to two hours. We apply a protective covering over your lips and gums. We then place a bleaching gel onto the teeth and use a light to activate the gel, removing stains. We often recommend this option for those in need of fast results, for example, if they have a big event coming up soon.
We also have a home-based option. We create a set of plastic trays and send them home with you, along with a bleaching gel. The patient fills the trays with gel. When worn, the trays help evenly spread the gel over the teeth. They should be worn each day for about 30 to 45 minutes, over a period of one to two weeks. These address more severe staining and offer smiles brightened by multiple shades.
Intrinsic Stains
Also known as permanent stains, intrinsic discoloration doesn't form on the tooth's surface, but instead in the inner layers of dentin. Causes vary, but may include injury to the teeth, fluorosis, or exposure to tetracycline at a young age. While these can be difficult to remove with whitening, we do have options to mask them, such as lifelike veneers or dental bonding. If you have stained teeth and want a brighter smile, then let us know. We will examine your teeth and assess your discoloration, recommending the most appropriate option for your smile. If you have any questions, please contact our team today.
Do You Wish Your Smile Was Brighter?
If you wish your teeth were brighter, then stop wishing and give our office a call. For more information on our cosmetic teeth whitening options, then schedule a consultation by calling Modern Smile in North Hollywood, CA, today at 818-763-9353. We also proudly serve patients who live in Burbank, Toluca Lake, and all surrounding communities.