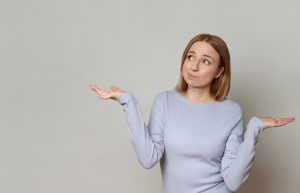 Are you stuck with a smile that you are embarrassed to show off in pictures or social settings? Until they look into what cosmetic dentistry offers, many people fear that there is little they can do to change the way they look. Our North Hollywood, CA dentist's office can walk you through the different procedures we recommend to those who hope to improve their appearance by addressing trouble with dental discoloration, enamel wear and tear, and more! One option available to you is treatment with porcelain veneers. When you use veneers to restore your smile, you can change the symmetry of your smile, make teeth brighter, and hide visible wear and tear. You can also hide trouble with naturally misshapen teeth or cover issues like gaps and overlaps. Because there is so much that you can do with a single procedure, you can see drastic improvements in a surprisingly short time!
How Do You Feel About Your Smile Right Now?
Do you currently feel that your smile makes you look older than you are, that it makes you appear less healthy, or that it does anything else to hurt your appearance? Porcelain veneers are often effective against these issues, as they can make significant changes while making fewer changes to your tooth structure than you anticipate. With veneers, we can brighten your smile, hide damage, and even address spacing issues that make you self-conscious.
Arranging Cosmetic Dental Treatment With Veneers
When plans begin to restore a person's smile with veneers, we can set up two appointments. At your first visit, we will take measurements that are used to design customized shells that will improve the way you look. At this appointment, we can also perform minor preparatory work to ensure that your veneers look natural when they are in position. Once they are ready, you will return to have them affixed to the fronts of teeth. Veneers only take up these front spaces, which means they require less preparatory work than treatment with dental crowns.
What Else Can Your Dentist Do To Improve Your Smile?
Veneers are effective under many circumstances. Does that mean they are always the right procedure for every patient seeking cosmetic treatment? If your goal is just to make your smile brighter, we can recommend teeth whitening treatment to remove stubborn enamel stains. A whitening procedure will not alter your tooth structure, which means less work is needed. We can also discuss treatment with Invisalign aligners. Invisalign appliances enable us to gradually move teeth into their appropriate positions. While this can take longer to complete than treatment with veneers, this leads to lasting changes without permanent modifications to your enamel.
Talk To Your North Hollywood, CA Dentist About Veneers!
Modern Smiles is ready to take care of patients interested in cosmetic dental work! To learn more about veneers and other procedures available to you, contact your North Hollywood, CA, dentist, Dr. Tajik, by calling 818-763-9353.