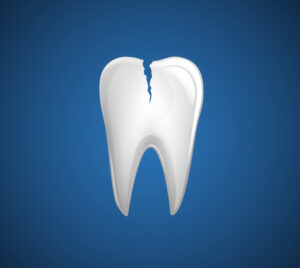 Your smile is one of your greatest assets, and keeping it healthy, strong, and vibrant is a top priority. Though your oral health is always going to be the top consideration when seeking dental care, that does not mean you should avoid any cosmetic concerns you have for your smile. As a matter of fact, there is value in correcting unruly smile blemishes, and our team is ready to help. In today's blog, your North Hollywood, CA dentist takes a look at treatment options available for surface-level chips and cracks, and discusses what you can expect from treatment.
Cosmetic Cracks and Chips
It goes without saying that we as a society tend to place a heavy emphasis on our oral appearance. After all, your smile is oftentimes one of the first physical attributes a person may notice about you, and your grin can communicate a lot about you as a person. Moreover, wanting a bright and youthful appearance is only natural, and our team is more than happy to help address your needs.
When it comes to smile blemishes, stains are arguably the most common of issues. Though they may develop naturally as our smiles age, that does not mean they are a welcomed addition. Other smile blemishes can develop as well, and nothing is worse than putting in all of the effort to keep your smile happy and healthy just for a surface-level chip or crack to appear.
Cracks and chips can develop as the result of a number of issues, and all it takes is one chip to completely throw off your smile's symmetry. Fortunately, cosmetic dentistry can help. To learn more about this process and how our team can assist, give us a call today.
What to Know About Treatment
Though smile cracks and chips require a different form of cosmetic treatment, that does not mean that treatment is complicated. As a matter of fact, it is noninvasive in nature and can be completed in as little as a single visit!
Your dental bonding and contouring appointment will consist of applying a composite resin material to the affected area and then shaping it to satisfaction. Once this step is complete, we will utilize a special light to cure it, and then you will be all set! Contact our team to learn more today.
Enjoying your Beautiful Grin!
By now you are familiar with the need to prioritize your preventive dental practices, and once these are under control, pursuing cosmetic enhancement can elevate your smile to the next level. Our team will work with you to determine the best treatment option for your needs.
Learn More Today
Contact Modern Smiles in North Hollywood, CA by calling 818-763-9353 to schedule your next appointment with our office today and learn more about the many benefits of cosmetic bonding and contouring.