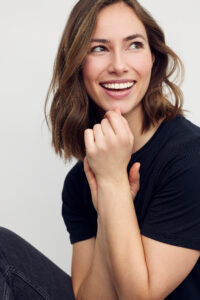 Damage from everyday wear can start to erode the surface of your teeth. If there is some form of imbalance in your smile, this damage can become more severe. For instance, temporomandibular joint disorder can cause one side of your mouth to experience more use than the other. Your mouth is designed to share the stress of chewing and speaking through the entire area. When one or two teeth take the brunt of this damage, you can lose enamel at the point of contact. If you experience a condition such as malocclusion, the worn area might also be unattractive or even harmful to your health.
Porcelain veneers can help you restore the size and shape of your teeth. Other forms of enamel wear can come as a result of normal dental use. If you have chips or cracks from damage from eating, porcelain veneers can be helpful in the repair of your teeth. Speak with Modern Smiles in North Hollywood, CA about how cosmetic improvement through enamel restoration can help you!
The Little Things Can Add Up
Sometimes, it is not just one large source of trauma that causes damage to your smile. As you age, smaller smile concerns may accumulate to a point in which you no longer recognize your mouth. These can come as a result of an imbalance in your bite. TMJ, or temporomandibular joint, disorder is the inflammation and malfunction of the connection between your jaw and your head. This can cause your teeth to interact unevenly and cause wear in a certain location.
Enamel Improvement Is Accessible With Porcelain Veneers
For the enhancement of your enamel, porcelain veneers provide a durable solution. These are made from a sturdy form of ceramic that is also often used in the creation of teacups and other serveware. A thin sliver of this material can serve as a functional reinforcement of your natural material. After abrading the surface of your existing tooth, your dentist affixes the veneer to the surface. It then rests permanently and takes the functions of chewing and talking.
This process can help you to improve your appearance while bolstering your smile strength. Take advantage of this procedure to have a gorgeous smile that is built to last!
A Gorgeous Smile In North Hollywood, CA
Enamel improvement can give you a more even smile that can help you laugh and chew with pride. Call Modern Smiles in North Hollywood, CA at 818-763-9353 to learn more about how porcelain veneers help to renew your smile after enamel erosion. Be sure to also discuss how to best address the root of your issue. With proper maintenance, your new cosmetic dentistry solution can last you decades!