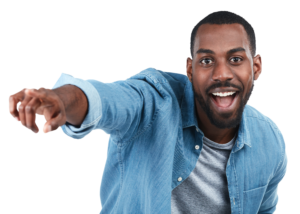 If you have started to see a change in the coloration of your smile, take some time to talk with a trusted oral health professional about your options in cosmetic whitening treatment. While there has been an increase in available supermarket whitening products, these can weaken your enamel if used improperly, leading to dentin sensitivity, or they might wind up ineffective at removing your specific form of tooth discoloration. Start your dental path with a cleaning and examination to learn about your choices in professional teeth whitening.
With our dental office in North Hollywood, CA, you have options in lifting those stubborn stains from your enamel, so schedule your appointment today to learn how you can achieve a brighter smile in a way that feels right for you. Be sure to ask your dentist about the advantages of one quick and simple office visit to erase the problem stains that are affecting your life. Or if you would rather approach your teeth whitening process with a custom at-home solution, we have an option that gives you the opportunity to improve your smile alongside your nightly oral health routine of brushing and flossing!
When Your Smile Needs Improvement, Talk To Your Dentist About Cosmetic Teeth Whitening
The accumulation of stains on the surface of your teeth can be a real struggle if you are trying to go it alone. Rather than risking your oral health, start your cosmetic dental journey with a visit to a knowledgeable oral health expert for a cleaning and examination to determine the cause of your discoloration. If whitening pastes and other over-the-counter treatments are failing to make a noticeable difference, talk to your dentist about what is going on with your smile. By continuing to use these products, you could be placing yourself at risk of developing dentin sensitivity, which is a lasting concern.
Ask Your Dentist About Your Different Choices In Teeth Whitening Treatment
When your dentist gives you a diagnosis of extrinsic enamel stains, it is time to discuss the available treatment options for helping you to achieve a brighter smile. Our office gives you a choice between a simple at-home course of whitening treatment and a quick, simple appointment in the office. This can be a fantastic solution for people needing a refresh in a hurry, such as a job interview or a family get-together. With an in-office treatment, you can see results in one easy trip to the dentist!
Learn More About Your Teeth Whitening Options At Modern Smiles In North Hollywood, CA
Enamel stains can be difficult to remove on your own, so learn about your safe and effective options from a trusted dentist. To learn more or to schedule your appointment for cosmetic teeth whitening, call our team at Modern Smiles in North Hollywood, CA at (818)763-9353!